Videocon GSM Mobile Customer Care Number, Email Address, Offices, FAQ
Videocon GSM service offers strong Prepaid, Postpaid and Roaming plans to meet the growing demands of all types of customers from students to business users. Mobile network also offers some good value added services like CRBT, Downloads, 2G, 3G Data services, Videocon Internet and other services.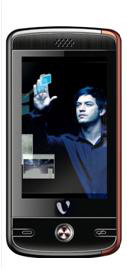 If you are looking for Prepaid recharge of your Videocon GSM phone number then you can do it via the online portal and once registered you can change your VAS options based on your requirements and get your mobile top up's done quickly.
Videocon GSM Mobile Customer Care Details
Customers can make a note of Videocon  GSM Customer Care number mentioned below and get their queries answered by the customer service team.
Videocon Mobile Toll Free number : 1800 419 40 40 / 121 (From the mobile phone which is free)
Email Support :
For General Inquiries mail to : contact@videoconmail.com  / 121@videocon.com
For Service Inquiries mail to : customercare@vgmail.in
SMS service : sms VG to 56677 to know about the  instant product information.
Website : https://www.videocontelecom.com/
Videocon Mobile State Offices
Bihar
Videocon Telecommunications Limited,
2nd Floor, Sahi Bhawan Exhibition Road, Patna,
Bihar – 800001
Videocon Mobile Customer Care Bihar : 9065012345.
Gujarat
Videocon Telecommunications Ltd,
408 – 415, 4th Floor,Camps Corner 2,
Opp. AUDA Garden, Prahladnagar,
Ahmedabad – 380015
Videocon Mobile Customer Care Ahmedabad : 9067012345.
Haryana
Videocon Telecommunications Ltd,
SCO No – 4,Near Kidzee School,
Sector -12, Huda, Panipat -132103
Videocon Haryana Customer Care : 9068012345.
Punjab
Videocon Telecommunications Ltd,
B-71, Phase – 7, Industrial Area,
Mohali-160055
Phone Number : 9653012345.
Lucknow
Videocon Telecommunications Limited,
CP-1, SS Plaza, First Floor, Sector-I,
LDA Colony, Aashiyana,
Lucknow – 226012
Phone Number : 9081012345
About Videocon GSM Telecom
Videocon Telecom is part of the Videocon group that offers GSM mobile services which are present in major states in India and is expanding to other states also with the vision to become one of the most respected telcom companies in India. Videocon has already got strong presence in consumer electronics, home appliances and other manufacturing areas.
Frequently Asked Questions
What is the warranty period of Videocon mobile phones?
The warranty period is for 12 months from the date of purchase.
What is the warranty period for mobile phone accessories?
For battery, charger the warranty is for 6 months from the date of purchase.
How will I get warranty services?
Bring your phone to the nearest Videocon authorized service centre for inspection.
If you are not satisfied with the above information provided get in touch with Videocon and write them an e-mail.
Email: support@udcl.in
Phone : 33660000(prefix your STD code)
Or Call 0124-33660000 directly to connect with us!
For more information regarding the latest post paid and prepaid mobile plans and to apply for a new connection you can contact the nearest Videocon Telecom outlet or alternatively you can get more information about these plans and make a request via the company website.
For further information on services provided by Videocon GSM mobiles follow its social links.
Facebook : https://www.facebook.com/VideoconTelecom
Twitter : https://twitter.com/VideoconTelecom
YouTube : https://www.youtube.com/user/VideoconTelecom