HTC India Customer Care, Service Centers, Warranty
HTC Contacts India: Given below are Customer Care, Customer Service support info of HTC mobiles in India along with the city-wise information list. You can contact the support centres for any queries you might have with regard to your HTC smartphones, tablet or to register any service complaint on your mobile phone.
HTC Customer Care India :
HTC Customer Service (India) – If you have any service support issues, you may visit the nearest support centre or alternatively call 1800-1033-566 (Service Support enquiries only).
HTC Toll Free Number India: 1800-266-3566 and the services will be available from 9am- 8pm. (Questions regarding an HTC product).
HTC Service Centers in India :
HTC  Service Center – Ahmedabad
No. 3, First Floor,
Kasturi Complex, Opp Shradha Petrol Pump,
Judges Bungalow Road, Bodakdev,
Ahmedabad 380054.
HTC  Service Center – Bangalore
Property No. 11/1, Pattalamma Temple Road,
Basavangudi, Bangalore – 560004
2) Ovez Communications,
#39/3/Richmond Road/
Bangalore – 25
Tel: 080-41122518/9880023231.
HTC  Service Center – Chennai
1) New No. 8 Old No.34 Jumbulingam Street
Nungambakkam, Chennai – 600034
2) Y-177, AnnaNagar,
Near Iyyappan Temple,
Chennai
3) A4, door no. New No: 446, old No: 600,
Gemini parson complex,
Anna Salai, Chennai – 600006
HTC  Service Center – New Delhi
1) 38A, Bungalow Road Kamala Nagar,
Opp Amitabh Banquet,New Delhi 110007
2) UG-29/30 Vishwadeep Tawar,
Distt Center Janak Puri,New Delhi-110058
3) Shop no.3, ground floor,
Plaza II, Leela Ram Market,
Masjid Moth, South Ex part II.
HTC  Service Center – Hyderabad/ Secunderabad
Mobitech Service Center,
G-11 Diamond Towers, Opp. Manjueatre,
Beside Taj Tri Star Hotel,
S.D. Road, Secunderabad.
HTC  Service Center – Kolkata
1) 5 , Commissarite Road, Histing ,
Near Ordance Club, Kolkata
2) 126B Diamond Harbour Road,
Kolkata-700060
HTC  Service Center – Guwahati
Munni Market, Ground Floor, Opp-ICICI Bank ,
Bhanga Garh,Guwahati-781005.
HTC  Service Center – Mumbai
1) 128, Building No.3, 1st Floor,
Rahul Mittal Industrial Estate,
Andheri-Kurla-Road,
Andheri (E) Mumbai – 400059.
2) F204, Raghulila,
Near Vashi Railway Station,
Vashi – West.
HTC  Service Center – Nagpur
E-14 3rd Floor Rajkamal Complex Opp
Panchasheel Cinema, Wardha Road Dhantoli,
Nagpur – 440 012.
HTC  Service Center – Visakhapatnam
47-9-14 Ganta Arcade 3rd Lane
Dwarka Nagar, Visakhapatnam
HTC Warranty India:
Limited Warranty is given only to the original purchaser of product and if it is to be transferable then customer is requested to write a transfer letter to the company.
Warranty Period for product lasts for 12 months from the date of purchase of Mobile devices, Accessories other than Memory Card.
The limited warranty applies to only the hardware components and is not applicable to any software or other equipment.
If your product is replaced, then repaired product or replaced product shall be continued with warranty on your replaced product immediately or 3 months later after the replacement.
The limited warranty is not applicable to product if serial number, accessory code number, warranty seal has been removed.
About HTC :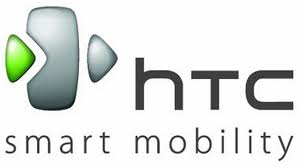 HTC Corporation headquartered in Taiwan was founded in the year 1997 by Cher Wang and in the short span of 15 years has become one of the Top 5 mobile companies in the world. The smartphones manufacturer employs over 8,000 people and had sold around 26 million handsets worldwide with revenues close to $10 billion in 2010. Popular smartphones from the HTC arsenal are HTC Sensation, Desire, Desire S, Desire HD, Evo 3D, Salsa, ChaCha, Incredible, Wildfire S, Aria and HTC Flyer (tablet).