Sony Customer Care, Toll Free Number, Branch Offices
Sony India Customer Care Number help customers to get in touch with Sony India. Customers can contact  Sony India Toll Free Number for knowing information regarding Sony Electronics like Sony Digital Camera, Sony Television, Sony Computers, Sony Home Theater and Sony Laptops. Sony also provides Sony Mobiles which includes Sony Cyber Shot, Sony Experia etc.
Sony India Customer Care Details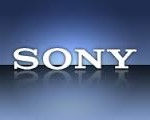 Sony India Customer Service Number is provided for customers for any sales related enquires and Sony India service related queries or complaints to be solved by calling to the numbers furnished below.
Sony Customer Service Number : 1800 103 7799(for all MTNL/BSNL) (9am to 7.30pm).
Sony Toll Free Number : 1800 3000 2800(9am to 9pm).
Sony Head Office Address is also provided for customers, where you have to Click Here  for Address and Phone Number of New Delhi, which is the Head Office in India.
Sony India Branch Offices Address:
Sony Bhubaneswar Address:
City Center, 3rd Floor,
Plot A-5/1, Unit-IX,
Sachivalaya Marg,
Bhubaneswar,
Pin – 751022.
Sony Guwahati Address:
3rd Floor, NH Center Point Building,
Opposite Bora Service, G S Road,
Guwahati,
Phone Number : 0361-2462858, 2462859.
Sony Kolkata Address:
White House, 2nd Floor,
Block 2D, 119 Park Street,
Kolkata – 700016
Phone Number : 033-40071751/52/53/54/55
Fax Number : 033 – 40071763.
Sony Patna Address:
4th Floor, Block-B,
Sai Corporate Park,
Rukanpura, Bailey Road,
Patna – 800 014
Phone Number : 0612-3269866.
Sony Chandigarh Address:
3rd Floor, Adarsh Mall, Plot No 50,
Industrial and Business Park, Phase-2,
Chandigarh – 160002
Phone Number : 0172-66 555 55,
Fax Number : 0172-66 555 66 .
Sony Delhi Address
Unit # 405 – 407, 4th Floor,
Copia Corporate Suites,
Jasola District Centre,
New Delhi – 110010
Contact Number: 1800-103-7799 (Toll Free)
Fax Number : 011-42458844.
Sony Jaipur Address:
C-7, Sultan House, 1st floor,
Sawai Jai Singh Highway, Bani Park
Jaipur – 302016
Phone Number : 0141-4041896, 4041897
Fax Number : 0141-4041894.
Sony Lucknow Address:
4th Floor, Eldeco Corporate Chambers,
Vibhuti Khand
Opposite Kisan Mandi Bhawan,
Phase 1 Gomti Nagar
Lucknow
Phone Number : 0522-4041231/32/33/34/35.
Sony Gurgaon Address:
U & I : VR 1 Centre , IInd Floor
Plot No. 83, Sector 29,
City Centre, Gurgaon,
Haryana – 122002
Phone Number : 0124 – 4896200,
Fax Number : 0124 – 4896220.
Sony Bangalore Address:
No.768, 100 Feet Main Road HAL,
IInd Stage, 12th Main, Indira Nagar
Bangalore – 560038
Phone Number : 080-66605555
Fax Number : 080-25294987.
Sony Chennai Address:
2nd Floor, Hameedia Centre,
No 14/43, Haddows Road,
Nungambakkam,
Chennai – 600006
Phone Number : 044 – 28242571
Fax Number : 044-28234853.
Sony Cochin Address:
2nd Floor, Muscat Tower S.A.Road,
Kadavanthara
Cochin – 682 020
Phone Number : 0484-2318616, 2318618, 2318619
Fax Number : 0484-2318629.
Sony Coimbatore Address:
III Floor, 1025/1 Skanda Square,
Avinashi Road
Coimbatore – 641018
Phone Number : 0422-4334455
Fax Number : 0422-4334456.
Sony Hyderabad Address:
6-3-676/A/2/3/4,
Punjagutta X Roads, Punjagutta
Hyderabad – 500082
Phone Number : 040-66115000
Fax Number : 040-23400014.
Sony Vijayawada Address:
Door No. 59-10-1/A,
Matha Towers , 4th Floor,
Ring Road, Patamatalanka,
Vijayawada-520 010.
Sony Vishakhapatnam Address:
Mohans Arcade, 1st Floor, 47-11-5,
Dwarka Nagar
Vishakhapatnam – 530016.
Sony Ahmedabad Address:
101, Parth Complex, Ground floor,
Swastik Cross Road
Navrangpura
Ahmedabad – 380009
Phone Number : 079-26441040, 26441041
Sony Fax Number : 26460839.
Sony Mumbai Address:
2nd floor, Crimpage Corporation,
Plot No. 57, Street No.17, MIDC,
Andheri East,
Mumbai – 400093
Phone Number : 022-6128 8000
Fax Number : 28312935.
Sony Pune Address:
Office No.2, 3rd floor
G.O.Square, Aundh-Hinjewadi Road,
Near Mankar Square
Wakad
Pune – 411057
Phone Number : 020-67917200
Fax Number : 020-67917299.
About Sony
Sony is one of the most famous recognized brand in the world which was established in India on November 1994 which focused Sony products from then. Sony India also has Sony Services on its products which is benchmark for superior quality and well trained staff. Sony Distribution Network consits of 270 Sony Stores and 10,400 Sony Dealer Locators and 23 Sony Branch Offices in India. Sony is truly brought up having commitment to quality and dedication to customer satisfaction.Providing the Indian Market with best TVs which has engineered countless number of Sony Televisions, Sony LCD etc.
To know more information regarding all the products of Sony, customers can visit the Website and get the latest products in the market.