Motorola India Customer Care, Service Centers, Support & Website details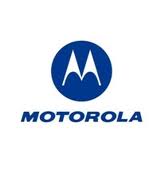 Contact Motorola India: Listed below are Motorola customer service number, technical support, contact information including address, phone and email support details. You can reach out to the support team if you have any queries with regard to Motorola mobile & smartphones, tablets, accessories, drivers & downloads, software you can either call or alternatively visit their website for more details.
Motorola India Customer Service:
Customer Toll free Number: 1800 102 2344
Hours of Operation: Mon – Sun; 7 a.m. – 11 p.m.
Contact Number: +91 124 4988500
Website: https://www.motorola.in/
Motorola India Head Office Address :
Motorola Excellence Center
415/2, Mehrauli-Gurgaon Road,
Sector 14, Near Maharana Pratap Chowk,
Gurgaon,
Haryana 122001
Motorola Warranty India:
Motorola offers a limited period warranty for a period of 12 months from the date of original purchase. The company offers free service for the mobile and its accessories to be free of defects and the customers can claim for the warranty service provided by the company.
Warranty Terms:
Warranty is valid only when purchased from Motorola or an authorized reseller or distributor
Customers need to submit the proof of purchase to avail the free service
This Limited Warranty is personal to you and not transferable.
Claims under this Limited Warranty may only be made in the country of purchase.
If, following a repair, there are fewer than 90 days remaining in the Warranty Period, the Warranty Period will be extended to end 90 days from the date of repair.
Motorola Service centers in India:
Motorola Service Centre – Bengaluru
Name :B2X Malleshwaram Bengaluru
Address : No. 15/8, Ground Floor, 2nd Temple Road,Opposite to Asha food camp, Malleshwaram
City : Bengaluru
Area Name : Malleshwaram
Phone Number : 080-40917405 / 9632045836
Motorola Service Centre – Kolkata 
Name : B2X
Address :115/B, Sree Bhumi, Cannel Street, Kolkatha
City : Kolkatha
Area Name :Sree Bhumi
Phone Number : 033-40017788
Pincode:700048
Motorola Service Centre – New Delhi
Name : Techno Care
Address :E-26, Ground Floor, Lajpat Nagar Part-2,
Opposite Rama Palace, Central Market, Lajpat Nagar
City : Delhi
Area Name :Lajpat Nagar
Phone Number : 9811134479 / 011-43058360
Pincode:110024
Motorola Service Centre – Hyderabad
Name : B2X Abits Hyderabad
Address : 5-8-34481, DB Manohar Complex,
Chirag Ali Lane, near Medwin hospital,
next to SBI, Abids
City : Hyderabad
Area Name :Abids
Phone Number : 040-65533888
Motorola Service Centre – Mumbai
Name : B2X
Address :Shop No. 1, 2, Sagar View CHS,
Sector 13, Kopar khairne
City : Mumbai
Area Name : Kopar khairne
Phone Number : 022-27542274 / 75
Motorola Service Centre – Chennai
Name : B2X
Address :Shop No. 8, 9, Ground Floor,T.Nagar, Thyagaraya Road
City : Chennai
Area Name :T.Nagar
Phone Number : 9962550246 / 9962550230
Pincode:600017
Motorola Service Centre – Chandigarh
Sco 189/190, Sector 34a
City : Chandigarh
Punjab, India.
Pincode :160034
Phone Number :8284992933 / 8884992844 / 9216893555
Hours of Operation :Monday – Saturday 9AM – 5PM
Any questions or queries with regard to your Motorola products then you can contact the Technical Service/Repair support portal to service your Motorola phone. You can use the same portal to even locate the Service Centers in India – click here
About Motorola
Motorola was founded in the year 1928 in Chicago, US it started of as Galvin Manufacturing Corporation and later the telecommunications company was started. There were many innovations under its belt and has been the leading phone manufacturer in the world for many years till Nokia has taken over as the market leader. Motorola is split into Mobility and solutions and the Motorola Mobility in the year 2011 has been bought over by Google.
Popular Motorola Phones in India are Moto E, Moto X, Moto G 1st and 2nd Generation Smart Phones, Razr series, Droid, Motorola Xoom (tablet) apart from many other phones, also the accessories from the company are also widely popular among the Indian customers.
Follow Motorola on social media sites and YouTube to get latest updates from the company regarding the upcoming products and offers
Facebook : https://www.facebook.com/MotorolaUK
LinkedIn : https://www.linkedin.com/company/motorola-mobility
Twitter : https://twitter.com/motorola
YouTube : https://www.youtube.com/user/motorola