Videocon d2h Customer Care Numbers, Toll Free Numbers, Email Support, FAQ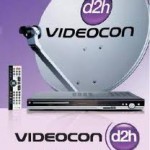 Videocon d2h offers 24/7 customer care support in multi languages through their call centres in India, their Customer care numbers are given below and can be contacted from your mobile or landline for various service related queries.
Videocon d2h Customer Care Details
Customer Service Numbers : 073558 73558, 0120-3989677.
Videocon d2h Toll Free Number : Customers can also contact the Toll Free numbers from their mobile and telephones.
Toll-free Numbers : 1800-2000-111, 1800-1023-111, 1800-1806-000.
Website : https://www.videocond2h.com/wsc/index.aspx
Note : If you are already an existing customer and contacting the Customer service with regard to your existing service then please keep your customer-id ready to get a faster response.
Videocon d2h Email Support & Complaints
If you have any uncleared queries pending with regard to your dth service and wish to register or write to the service provider, you can write a mail by clearly mentioning your Customer-id, Connection name, and issue that you are facing.
Videocon DTH Customer Service E-mail
You can also email your queries, comments or suggestions to us at customercare@d2h.com and if you have any content related queries you can write to content@d2h.com
About Videocon d2h
Videocon d2h – Videocon Direct to Home (DTH) service is brought to you by Videocon Industries the leading electronics manufacturer in India. After pioneering the electronics space the company has entered the direct to home space with their services, but in a short span of time the company has become one of the best of d2h service providers in India. Videocon d2h has also won the 2010 best product of the year award for the services offered which speaks volumes about how well accepted the service was among consumers of India.
Videocon DTH service offers over 267 channels in digital quality and offers exciting features like Universal Remote, MPEG4, Active Services, Tickers, Weather Watch, d2h Movies and more in its products, also users have wide variety of packages to choose from the service provider.
Frequently Asked Questions
What is DTH service?
The Direct to Home service is a digital satellite service that provides television services direct to subscribers anywhere in the country. You can enjoy uninterrupted viewing since the signals are directly from the satellite into your television sets via outdoor unit. It provides the finest of picture and and high quality stereo sound. Live concerts and daily television programming are all delivered with the same quality.
How to recharge my account online?
You can recharge your account online using recharge voucher, credit/debit card and net banking.
I am travelling out of the country can I recharge my account from there?
Yes. You can recharge your account even when travelling abroad.
Who will do the installation for my d2h?
The Videocon d2h engineers and technicians will help you in the installation process since they are well trained and skilled to give an international experience.
When can I schedule my d2h installation date?
You can schedule any date and time as per your convenience.
Am I allowed to do the installation by myself?
 Videocon do not recommend self installation. But you can find an installation guide line for qualified engineers.
When will my account be activated?
It usually takes 2-3 hours after installation to activate the account. Please contact customer care for any queries.
How can I subscribe for more channel packages?
There are many channel packages offered by Videocon d2h. Please go visit the website to know more about channel packages.