TP-LINK India Customer Care, Toll Free Number, Service Centers, Warranty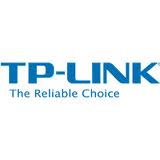 TP-Link Customer Care Support and Service solves the operational problems and complaints of the users related to TP Link Products like Routers, Switches, IP Cameras, ADSL Modems, Power Line Adapters, Print Servers, Media Converters and Wireless Products.
TP-Link India Customer Care
Listed below are TP-LINK Customer Care & Toll Free Numbers along with the Technical support details and website details for customers reference. Also listed below is the Distributor and service center address in India where users can contact for any product or service issues.
Toll free No : 1800 209 4168
Timings : 10:00AM to 6:00PM; Monday to Saturday. Excluding Public Holidays
Email Id : support.in@tp-link.com
Technical Support Email : support.in@tp-link.com
Sales phone : +91 9768012285
E-mail for sales : sales.in@tp-link.com
Website : www.tp-link.in
TP-Link India Head Office Address
401, Peninsula heights, C.D. Barfiwala road,
Juhu lane, Besides BMW showroom,
Andheri (West), Mumbai- 400058
TP-Link Service centers in India
TP-LINK Service – Parklane, Hyderabad
Name : Roop Technology Pvt. Ltd.,
Name :H.No.1-2-64/2,2nd Floor, Manga Mansion, Parklane, Hyderabad
Phone Number : 040-66382240 / 66385840 / 40020983
Email-id : ramesh@rooponline.com
TP-LINK Service – K. H. Road, Bangalore
Name : Ecaps Computers India Pvt Ltd
Address : 7/1, Ground Floor, 2nd Cross, Raja Ram Mohan Roy Extn., K. H. Road (Double Road).
Phone Number : 080- 22238704, 41248470, 41144397, 40915796
Email-id : salesblr@caps.in
TP-LINK Service – Bentick Street, Kolkata
Name : Supertron Electronics Pvt Ltd
Address :Supertron House-2, Cooper Lane, Kolkata-
Phone Number : 91- 033 40371000, 9830952935, 91-33-40371099
Email-id : www.supertronindia.com, rup.kol@supertronindia.com
TP-LINK Service Centre in Nehru Place, New Delhi
Name : Sureka International Pvt Ltd
Address : 410, Meghdoot, 94, Nehru Place.
Phone Number : 9810052001
Email-id : info@sureka.co.in
TP-LINK Service – Bhandup (W), Mumbai
Name :Tanish Technologies
Address :L-369, Lower Ground Floor, Dreams Mall, L.B.S.Marg, Nr.Rly. Station, Bhandup (W).
Phone Number : 022 21663161, 21663162, 9820293269
Email-id : bhupendra.tanish@gmail.com
TP-Link Warranty India
The consumers are offered with TP Link Warranty for the products purchased so that products under warranty can get serviced under warranty terms. The warranty details of products offered by TP-Link are provided here for consumer reference.
Power Bank Product 1 Year Warranty
Power Supply 1 Year Warranty
SOHO Product 3 Year Limited Warranty
SMB Product 3 Year Warranty
TP-Link Complaints/ Escalation
If the customer is not satisfied with the services provided by TP-Link authorized service centers, they can reach to the customer service team with all the details of the complaint through the link provided below.
Support – https://www.tp-link.in/support/rma/
TP-Link India Products and Services
TP-LINK offers the products like covering Wireless, ADSL, Routers, Switches, IP Cameras, Power-line Adapters, Print Servers, Media Converters and Network Adapters for Global end-users. TP Link has over 21 service locations spread over India covering major cities like Mumbai, Chennai, Hyderabad, and Bangalore apart from the other cities and towns mentioned which provide the best maintenance and repairs to the company products. For any assistance regarding TP Link installation and services, you can get in touch with TP Link Customer Care and get your issues solved.
About TP-Link
TP-LINK is a Computer Networking organization established by Zhao Jianjun and Zhao Jiaxing in 1996 with headquarters based in Shenzhen, Guangdong, China. It is the leading manufacturer of WLAN and Broadband CPE devices along with other networking products and supplies them to tens of millions of consumers in more than 120 countries. The company sales are done globally thorough traditional retailers, online retailers, wholesale distributors, direct market resellers (DMRs), value-added resellers (VARs) and broadband service providers. As of 2013 statistics released by TP-Link, the company has revenue of $1.9 Billion with employee strength of 21,849 worldwide.
The users can follow the company on social media sites and Youtube to get latest updates from TP-
Link.