SkullCandy India Customer Care, Distributors, Warranty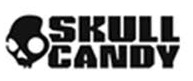 Contact Skull Candy India: Listed below are Skull Candy India Customer Care number, Service Centers address along with the Email support and website details for users who would like to contact the company with any service or support issues/complaints. For Warranty claims or issues you can contact the India Distributor or alternatively write to the International support Email given below.
Skull candy India Customer Care:
Toll free Number: +91 1800 102 3858
Customer Support Number: 18605003858
Email Id: customerservice-eu@skullcandy.com, customercare@brandeyesonline.com, query@brandeyesonline.com
Fax: +91 120 4176396
Website: http://skullcandy.com
International Support:
Phone: 1-435-940-1545
Fax: 1-435-214-2566
Skull Candy India Distributor Address:
Brand Eyes Distributors Pvt. Ltd
E-25, Sector 3, Noida
Uttar Pradesh, India – 201301
Skull Candy Regional Office Address in India:
BrandEyes Distributors Pvt. Ltd – Delhi
201, IInd Floor,
Chandra Bhawan,
67-68, Nehru Place,
New Delhi -110019. India
BrandEyes Distributors Pvt. Ltd – Mumbai
Unit No 505, Awing,
Pranik Chembers Saki Vihar Road,
Sakinaka Junction, Andheri(East),
Mumbai 400072, INDIA
BrandEyes Distributors Pvt Ltd – Chennai
Vaibhav #12, 4th Floor,
Smith Road, Off Anna Salai,
Chennai – 600002. INDIA
BrandEyes Distributors Pvt Ltd – Bangalore
No.7, 1st Floor, Commanders Place,
No.6, Raja Ram Mohan Roy Road
Bangalore – 560025
Skull Candy Warranty India:
If the headphones or other products bought from Skull Candy authorized dealers have stopped functioning properly with manufacturing defects, they can claim for replacement or 100% original purchase price in the form of a coupon code. The customers have to submit the proofs of purchase along with warranty card to claim for the warranty services offered by the company. Once your warranty claim has been processed and verified, an email containing your coupon code (valid on Skullcandy.com) and instructions on how to use it will be sent to the registered Email Id.
SkullCandy India Dealer & Service Center: MB Accessories Pvt. Ltd is the authorized distributor for SkullCandy products in India, even for any service issues or complaints you can contact the below address and phone numbers or alternatively you can also write an email to the support team.
Address:
Brandeyes Distributors Pvt. Ltd,
E- 25, Sector- 3,
Noida: 201301,
Uttar Pradesh,
India.
Phone : 022-64640001.
About SkullCandy – Founded by Rick Alden in the year 2003, they are into design, manufacture and sales of headphone, earphones, audio backpacks, Mp3 players, hands free devices and other products. Headquartered in California, the brand has expanded worldwide and today the company's products are sold in more than 70 countries in the world.
Skull candy's products are aimed at the outdoor action sports lovers like snowboarders, skateboarders, music lovers, etc. along with the general consumer market. Skull candy products are sold through its online store, retailers, specialty outlets and e-commerce sites like Flipkart, Amazon, Snapdeal, EBay etc.
Its Product portfolio comprises of Corded, Wireless Headphones and Ear buds, Gaming Headphones, Portable Wireless Speakers, Smart Phone Integrated Accessories, and Dope Apparel. The headphones feature distinctive sound and leading-edge design which are offered in wide range styles and price points and the brand is also expanding into complementary audio products and accessories. For its innovative design and development, Fortune Magazine named it as 'the world's coolest ear bud' in 2008.
Follow Skull Candy on Facebook, Twitter and YouTube to get latest updates of the company products.
Face book: https://www.facebook.com/Skullcandy-49105077377/
Twitter: https://twitter.com/skullcandy
YouTube: https://www.youtube.com/user/SKULLCANDYTV