ADATA India Customer Care Number, Service Centre, Website & Email Support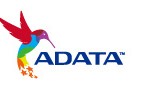 Contact ADATA India: Listed below are ADATA customer care number, Support Email Id's, Website details along with the company profile for users reference. If you have any product issues, warranty claims, product inquiries or service and support queries you can contact the ADATA India Customer Care Number to get your queries answered.
ADATA India Customer Care:
Customer Care Number: 022-6758-7046
Email Support:
For General enquiries on company's products you can contact adata_in@adata-group.com
For Sales & Marketing: sales_in@adata-group.com 
For Warranty related queries you may contact sales_in@adata-group.com
Website: https://www.adata.co.in/
ADATA India Office Addresses:
ADATA TECHNOLOGY (INDIA) Address:
215 Atrium, Office No. 219, C Wing,
2nd Floor, Andheri Kurla Road,
Andheri (East),
Mumbai – 400 059,
Fax : (022) 6758-7045
ADATA technology (india) pvt. Ltd.
Address: No. 801, 8th Floor, A Wing,
Lotus Corporate Park,
Goregoan (E),
Mumbai – 400 063, India
Tel: +91-22-4286-8888
Fax: +91-22-4286-8889
https://www.adata.com
E-mail: adata_in@adata.com
ADATA Service Centers in India:
For its After Sales Support the company has recently tied up with Accel Frontline Services which has more than 50 service center locations in India. All the Service requirements of Adata customers will be met by Accel Frontline service centres, in case if you have any issues you can reach to their customer care or alternatively you can write to the Email Support address given above.
Bangalore
Amatra Infotech Private Limited,
No: 2 & 3 , New Raja Building,
2nd Floor, Nr Road
City : Bangalore
Karnataka, India.
Pincode : 560002.
Phone Number : 41129213 / 9740975091
Kolkata
12, Lower Rowdon Street,
1st Floor,
Rowdon Street
City : Kolkata
West Bengal, India.
Pincode : 700020.
Phone Number : 3340033766 / 9051605522
New Delhi
601-604 Ashok Bhavan,
93 Nehru Place
City : New Delhi
Delhi, India.
Pincode : 110019.
Phone Number : 1133514018 / 9818412788
Email-id : nishan.k@accelitresources.com
Secunderabad
No:32, 1st Floor, Opp. Oriental Bank Of Commerce,
S D Road
City : Secunderabad
Andhra Pradesh, India.
Pincode : 500003.
Phone Number : 4027805313 / 9848338467
Email-id : seacare_hyderabad@accelfrontline.in
Mumbai
Commerce Centre, D16, 4th Floor,
Near Ac Market, Mumbai Central West,
Ac Market
City : Mumbai
Maharashtra, India.
Pincode : 400034.
Phone Number : 30007580 / 9867438970
Email-id : seacare_tardeo@accelfrontline.in
Product Registration:
To register the newly purchased product for the warrant services offered by the company, they need to visit the company website and log in to the ADATA member account and enter the product and billing details. The registered users can claim for updated service and can also check the warranty status.
ADATA Warranty India
ADATA provides replacement or repair services for defective products within the applicable warranty period. The warranty period details of the product are mentioned in the warranty card given along with the appliance during the purchase. The company is not responsible for any loss of data or cost incurred from determining the source of system problems while removing, servicing or installing ADATA products.
Warranty Limitations
ADATA does not provide any free services, if the product defect is caused by any of the following factors:
Products purchased from unauthorized agents
Damage caused by natural calamity or any inappropriate usage
Product repaired or taken apart by unauthorized technicians
The warranty label is altered, damaged or lost
Product serial number does not conform to our original system or the label has been damaged
About ADATA India: Founded in the year 2001 the company is the World's Leading Memory Brand with the most award-inning product designs in the Storage space.The company's primary focus is manufacturing and sales of DRAM modules while it has also expanded its presence in the Storage market with product offerings of USB flash drives, memory cards, solid state drives and portable hard drives. The company has spread its presence across and had a tremendous growth in India since last year, and the company is committed to develop the local market much more aggressively from this year onward with more products and better service offerings.
Awards:
Recommended & Platinum Award by TechView, Romania
Gold Quality Award by Razorman.net, Spain
Silver Award by PCMHz.com, Romania
Facebook: https://www.facebook.com/adataindia
Twitter: https://twitter.com/AdataTechnology
YouTube: https://www.youtube.com/user/ADATAGroup