Panasonic Digital Camera Customer Care Number, Service Centers, Head Office Address
Panasonic Digital Camera Customer Care Number & Service Centers – Customers can refer to the Numbers & Email Id's mentioned below to register their product support or service queries with regard to any of the Panasonic Digital Cameras sold in India.
Panasonic Camera Customer Care
Customer Care Number: +91-124-6770400
Fax Number: +91-124-4596625
Toll-Free Number: 1800 108 1333 / 1860 425 1860 / 1800 103 1333
Sales Email: helpline@in.panasonic.com
Service Email: toughbook.marketing@in.panasonic.com
Support Email: toughbook.support@in.panasonic.com
Panasonic India Head Office Address
12th Floor, Ambience Island,
NH-8, Gurgaon -122002,
Haryana, India
Panasonic Camera Service Centers India
Service Centers: The company has an excellent after sales support they have the service centers across India through which customers can get their products serviced, Al you need to do is raise an complaint and then take your product to the nearest service centre if your product is still under warranty then you will be service free of cost or otherwise you would be charged nominal service rates fixed by the company. Customers can make use of the following addresses to find the nearest Panasonic Service Centers in India covers all the major cities.
Mumbai
Infinite-E-Services
Address: Shop No.3 &4, Aditya Tower,
Kannamvar Nagar No.2,
Behind Kannamvar Nagar Bus Depo,
Vikhroli East, Mumbai, Maharashtra-400083
Phone: 022-25792111
Mumbai
Advance Electronics
Address: No.197, Central Camera Bldg., Ground Floor,
D.N. Road, Fort, Mumbai, Maharashtra
Phone: 022-22705325
Mumbai
Advance Electronics
Address: F-199, Fantasia Corporate Business Park,
First Floor, Sector-30A Plot No-47,
Next To In-Orbit Mall,
Vashi, Navi Mumbai, Maharashtra
Phone: 022-65110920
Hyderabad
Sharp Electronics
Address: Shop No: 20-4-162/33,
Beside Nayab Function Mall,
Shalibanda X Roads, Near Charminar,
Hyderabad Telangana, 500002
Phone: 040 24527308
Hyderabad
Comtel Systems & Services (Service Plaza)
Address: G-2, Karnik Towers, 6-2-967, Khairatabad
Hyderabad, Telangana
Phone: 040-23302610
Hyderabad
Sree Techno Services
Address: Plot No-44, Near Venkateshwara Swamy Temple,
Sbh Colony, Mohan Nagar- Kothapet, Hyderabad
Phone: 8885085768
Hyderabad
Maruthi Techno Services
Address: Plot No-44, Near Venkateshwara Swamy Temple,
Sbh Colony, Mohan Nagar- Kothapet, Hyderabad, 500003
Phone: 040 40271357
Hyderabad
Asvijay Enterprises
Address: Plot No : 75 & 76, # 16-2-75/76, Ss Colony,
Hydernagar, Kukatpally, Hyderabad-72, Telangana
Phone: 9505844424
Ahmedabad
Neelam Electronics Pvt. Ltd.-Ssd
Address: 30, L L Vijay Complex, Near Vasna Bus Stop,
Vasna, Ahmedabad Gujarat
Phone: 079-26607601
Ahmedabad
Kushan Electronics
Address: Plot No 325/1 Sector No 7-A
Gandhinagar, Gujarat
Phone: 8980799444
Chennai
Bharani Electronics
Address: New 568, Old No536, Anna Salai,
Teynampet, Chennai-600018 Tenampet
Phone: 044-42124231
Chennai
Annai Electronics
Address: No 57, Pmg Complex, Ground Floor,
South Usman Road, T Nagar, Chennai
Phone: 044-42868550
Chennai
Shreeraj Electronics
Address: No.8/40, Kasthuribai Nagar, 2Nd Main Road,
Near Ramkay Tvs Show Room, Opp Sbi Bank,
Adyar, Chennai-600020
Phone: 044-42054293
Bangalore
Sai Vision
Address: No-2952/17 2Nd Stage, M.K.K Road,
Rajaji Nagar, Bangalore, Karnataka
Phone: 080-23426888
Bangalore
Global Solutions
Address: 39/1, Second Floor, 23Rd A- Main, Krishnamaraju Lane,
J. P. Nagar, 2Nd Phase- 560078 Karnataka
Phone: 8065660005
Delhi
Telecom Systems
Address: Shop No. 143, Shiva Market,
Pitampura, Delhi
Delhi
Versatile Care
Address: 402/71, Ss Tower Radio Colony,
Dhirpur, Delhi
Phone: 011-32214545
Delhi
Victory International
Address: I-42, Lajpat Nagar-Part 1, Delhi
Phone: 09810460894
Delhi
Fairdeal Services
Address: C-212 Sec-10 Noida-201301,
Uttar Pradesh
Phone: 9810349650
Delhi
Jp Electronics
Address: 10-C, 242, Vasundhara,
Ghaziabad, 201010
Phone: 9810064870
Delhi
M. S. Services
Address: Sheetla Mata Road, Atul Kataria Marg,
Opposite Biseleri Godown, Haryana
Phone: 0124-4268839
Kolkata
Micronics System And Services
Address: At/Po- Sahadevkhunta, Near Hotel Swarnachuda,
Balasore West Bengal
Phone: 9437193682
Kolkata
Capital Enterprise ( P) Ltd
Address: 12, J.L. Nehru Road,
Kolkata West Bengal
Phone: 9836561707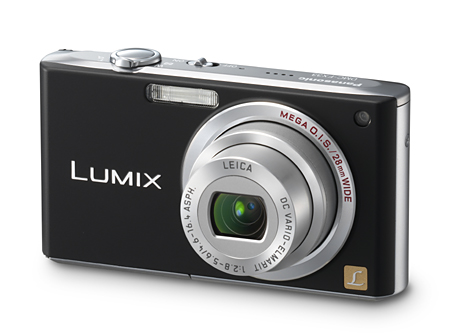 If you own any other Panasonic products and need support or contact information then you can visit the following post – Panasonic India Customer Care Number, Service Centres, Toll Free Number & Email Support info.
For more information about Panasonic digital camera , visit the website : www.panasonic.co.in