Digisol India Customer Care, Office & Re-seller Addresses, Warranty
Contact Digisol India: Given below are Digisol Customer Care Number, Toll Free number, Email Support, Service Centers and website details for customers who would like to contact the company for any product related or service specific issues.
Digisol Customer Care India :
Toll Free Number: 1800 209 3444  (Toll Free MTNL & BSNL)
Customer Service Number : 0832 – 672 – 3444 (NON – MTNL & BSNL)
Missed Call Service: To get call back from the Digisol customer service representative, the customers can give a missed call to 08007955533. 
Email support:helpdesk@digisol.com
Website: https://www.digilite.co.in/
Digicare Website: https://www.digicare.in/
Digisol Head Office Address India :
Digisol Corporate Office : 
Smartlink House, Plot # 5,
Kurla-Bandra Complex Road,
Off CST Road, Santacruz(East).
Mumbai. India – 400 098
Telephone Number : +91-22-3061 6666
Email : helpdesk@DIGISOL.com
Digisol Registered Office :
L-7, Verna Industrial Estate,
Salcete, Goa
India – 403722
Telephone Number : +91-832-2885400
Digisol Manufacturing Unit India : 
L-5, Verna Industrial Estate,
Salcete, Goa
India – 403722
Telephone Number : +91-832-2885400
Digisol Regional Offices in India :
Digisol – Ahmedabad
Address : The Acropolis, BS-9(Block -B),
Second Floor,
Near Gurudwara,
S.G Highway,
Thaltej cross Road,
Thaltej,
Ahmedabad-380054
Tel : 91-079-40039329
Digisol – Bangalore
Address : Smartlink Network Systems Limited
#1014, Sumati, 17th Main,
BTM Layout First Stage,
Bangalore, Karnataka – 560 029
Phone No. (Off.) : 080-26789042 / 080-26789043
Fax No. : 080-26789043
Digisol – Chennai
Address : Smartlink Network Systems ltd NO.18/5,
South Mada Street, Srinagar Colony,
Saidapet, Chennai – 600 618
Contact Details: Mr.Vedanarayan B
Tel: +91-44-42045316
Digisol – Delhi – Nehru Palace
Address: Smartlink Network Systems Limited
807 & 807-A , 8th Floor, Modi Tower
Nehru Place
New Delhi -110019
Contact Number : 011-46521707
Digisol – Kolkata
3D- Anurag Apartment,
125- Rash Bihari Avenue,
Kolkatta – 700029.
Tel. Number : 033-40077879 /033-24198115
Digisol – Secunderabad
Address : Smartlink Network Systems Ltd,
307, 3rd Floor, Bhuvana Towers, S.D. Road,
Secunderabad-500 003
Tel: +91-40-27840472, 27840482
Fax: +91-40-40170462
Digisol – Pune
Address : Office No. 241, Business Point,
Narayan Chambers,
555 Narayan Peth, Kelkar Road,
Pune 411030
Digisol Re- Sellers in India : 
Following are a few of the re-seller contact details in India. To locate all the re-seller addresses, visit Digisol website through the link provided above.
New Delhi
Comnet infotech
Owner: Mithlesh
6B/32, Comm. Center,
Wazirpur, D-52
Phone: 9311069897
Email: info@comnetinfotech.com
Bangalore
Compunet
Majid
#106, Kodandarama Complex,
Gandhibazar Main Road,
Below Vijaya Bank,
Bangalore 560004
Mob: 08026619720, 09886326197
Email: compunet_blr@rediffmail.com
Mumbai
Amittron Computers
Amit Lodha 9870890841
Rohit Prasad 9773544669
Shop No 13, Nandial Ramroop Estate,
Kondivita Road, Opp Raylon Arcade,
Near Pidilite, Andheri East, Mumbai 400059
Tel: 022 28320841
Email: amittroncomputers@yahoo.com
URL: amittroncomputers.com
Chennai
Vertex
Owner: Naveen Ranga
N0:1/5, J.J.Nagar MugappairEast.
(OppMMM Hospitl) Mugappair Chennai
Phone: 9500004646, 43550506
E-mail: vertexcomputers@yahoo.com
Hyderabad
Prodigy Computers & Laptops
Owner: Murali
mig-46/a,prodigy plaza,
Near jntu,behind icici bank,
KPHB Colony, Hyderabad
Phone: 9246822839
E-mail: prodigymurali@gmail.com
Digisol Warranty India :
DIGICARE is the Service Division of Smartlink which provides PAN India warranty and post warranty service for Digisol products through its Digicare Service Centres or Digicare Collection Centers or distributors or re-sellers across India.
The Customer have to return the defective product to the nearest Digicare Service Center or Digicare Collection Center if a product is found defective.
If the product fails to operate properly within 7 days after the date of purchase i.e., Dead on Arrival (DOA), the customer is requested to contact Point of Purchase for box pack replacement.
For Warranty repairs, Customer is requested to send the description note of the technical defect to allow the Company to confirm the defect.
The warranty provided by Digisol is limited to 1 year from date of purchase by the end user and warranted only to the person or entity purchased from the Company's authorized re-seller or distributor.
The date of sale will be verified from the original bill/ proof of purchase. In case this original bill is not available , the Company's date of invoice shall be considered for this purpose.
About Digisol :
Di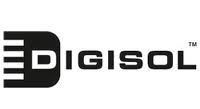 gisol Service & Support: DIGICARE a service division of Smartlink Network Systems Ltd offers after-sale-services to the customers, the service division has over 18 direct service centers and 46 service partners in India. They provide Technical Support through phone, emails and chat and help troubleshoot problems with Digisol LAN Adapters, Switches, Routers, Broadband, Wireless Security, VoIP, Surveillance, Storage and other products. DIGISOL is the brand from Smartlink Network Systems who are leading Communication products and solutions provide in India. DIGISOL offers products under Switching, Broadband Routing, Wireless LAN, Voip and also solutions in the networking industry.