Tikona Customer Care Number, Corporate Office Address, Complaint Escalation Process
Listed below are Tikona Customer Care Number , Company address, website and email support of the company. For customers who would like to call for any queries/complaints, they might contact Tikona Broadband services with regard.
Tikona Customer Care India :
Tikona Customer Helpline Number – 18002094276
Tikona Broadband Subscription Toll Free Number – 18002090044
Tikona Technical Care Number : 022-33998888.
City-wise numbers of Tikona Broadband
Bangalore – 080- 4036 7777
Gurgaon – 18002094276
Noida – 011- 4313 8200
Mumbai – 020- 6604 7373
Hyderabad – 040- 4000 0216
Tikona Corporate Office Address:
Corpora', Office 3A,
3rd Floor, LBS Marg,
Bhandup (West),
Mumbai – 400078.
Email Support : customercare@tikona.in
Website: https://www.tikona.in
If you have any queries you can either write to the Email Support it or call the Tikona Toll Free Number listed above.
Tikona Customer Complaint Escalation :
To escalate their request/ complaint, the subscribers can appeal to the Appellate Authority by providing the Unique Docket number issued by Tikona Customer Care which will help the Appellate Authority to get the complete case history. The complaint has to be placed within 30 days of the expiry of the complaint / resolution time limit specified by Tikona Customer Care.
A sufficient cause for not filing a complaint should be mentioned if the appeal is made after the expiry of 30 days but before 90 days from the expiry of the time limit set by the Tikona Customer Care. Appellate Authority will conclude the appeal within 30 days from the date of filing the appeal and the details will be sent to the registered email id of the consumer.
The contact details of the Appellate authority are provided here for the customer reference.
Tikona Broadband Appellate Authority
Mr. Jaykrishnan Nair
Manager – Contact Centre Operations
2nd Floor, Corpora, L.B.S. Marg,
Bhandup (W), Mumbai – 400 078.
Fax No:  022-4183 0111
E-Mail:  j.nair@tikona.in
Tikona India services :  Tikona offers a wide range of Internet Plans for a diverse range of users. The Services offered by Tikona are 4G Internet Services, Wireless Internet Broadband Services, Wired Broadband Services. The company has recently launched Tikona Infinet to provide data services to Enterprises.
About Tikona :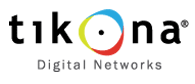 Tikona broadband is brought to you by Tikona Digital Networks which was founded in mid 2008 by veterans from the telecom industry, who have built some of the largest networks in India for mobile, enterprise, broadband and DTH services.
Tikona has steadily created its brand in the Indian market and is one of the leading next generation wireless broadband service providers for home and office. The are building comprehensive services in the cutting-edge voice, video, IT applications and multimedia content services.
Tikona Digital Networks (TDN) is an Internet service provider founded by Prakash Bajpai in 2007 with headquarters based in Mumbai. The wireless broadband service provider has a customer base of 2,75,000 covering 6000 small and medium scale businesses. Tikona has been certified with Class-A ISP license by the Ministry for its quality in service to the people. By making available the services of 4G, LTE to home and business segments, the company is currently the top 3 Broadband service providers in India. TDN has the world's largest outdoor Wi-Fi network provider with 40,000 outdoor wireless access points.
Awards & Achievements:
Global Telecom Business Innovation Award – 2012
Voice & Data Leadership Awards – 2012
Economic Times Telecom Award – 2013
Red herring Top 100 Asia Award – 2013
2nd Asia Manufacturing Supply Chain Summit – 2013
Facebook:    https://www.facebook.com/TikonaIndia
YouTube:     https://www.youtube.com/user/TikonaIndia