Tanishq Customer Care, Office Addresses, Stores in India
Listed below are Tanishq Contact number & contact details below along with the Regional Office Addresses. People can make use of these contact details to get any of their queries cleared related to the products and offers provided by Tanishq.
Tanishq Customer Care:
You can contact Tanishq Customer Care Number for questions you may have with regard to the orders, purchase, savings scheme, purity check and any other queries you may have.  In case if you are having trouble reaching the customer care number you can also write to the Tanishq help-desk email id with your questions or feedback.
Tanishq Customer Service Number / Toll Free Number: 1800 258 2598
Tanishq Helpline Number : 1800-108-1100 (Toll-free from any mobile or landline phone in India) Operating Hours : 10 AM to 7 PM IST
Email Support : ecomsupport@titan.co.in (For any product queries and customer care queries)
For International Customers: +91 40 66870400 (Between IST 10:00hrs to 19:00hrs).
Available on all days excluding Indian public holidays.
Live Chat: 10AM to 7PM IST. (Available on all days excluding Indian public holidays)
Website : https://www.tanishq.co.in/ 
Tanishq Corporate Office Address :
Corporate Office
Address: Tower A, Golden Enclave,
Airport Road,
Bangalore – 560 017
Tanishq India Regional Offices : 
Tanishq Regional Office – North
2 A, Old Ishwar Nagar,
Main Mathura Road,
New Delhi.
Tanishq Regional Office – East
Block 'C', 8th Floor,
Apeejay House 15,
Park Street,
Kolkata – 700 016
Tanishq Regional Office – West
The Metropolitan 9th Floor,
Plot No.C-26/27 Bandra-Kurla Complex,
Bandra East,
Mumbai – 400 051
Tanishq Regional Office – South
Mitra Towers,
#10/4 Kasturba Road,
Bangalore – 560 001
Tanishq City wise Stores in India :
A few of the Tanishq stores in India are listed below and to find the addresses of all the stores across India, visit Tanishq website provided above.
Tanishq Store – New Delhi
E-4, Inner Circle,
Connaught Place, New Delhi-110 001
Phone:  011 – 64613545/ 64613546
Tanishq Store – Mumbai
Vastu Prestige, Near Fame Adlabs,
New Link Road, Andheri (W),
Mumbai- 400 053
Phone:  022- 6199 6666
Tanishq Store – Bangalore
No 121, Dickenson Road,
Next To Manipal Centre,
Bangalore – 560042
Phone:  080 – 25550907/ 25594993
Tanishq Store – Chennai
No 46, North Usman Road,
T Nagar, Chennai – 600 017
Phone:  044 – 28149333/28149334
Tanishq Store – Hyderabad
Tanishq, Titan Industries Ltd,
Himayat Nagar Main Road,
Near Ttd Kalyana Mantapam,
Hyderabad – 500029
Phone:  040 – 49490551/49490552/49490550
If you have any further queries you can call the Contact Number of Tanishq or visit the company website provided above. 

Golden Harvest Savings Scheme : The company offers this Savings scheme through which it allows customers to pay monthly installments of their preference that gets build up and and when ever the customer likes to purchase Jewelery will get added bonus on top of your savings.
Tanishq offers wide range of jewellery collections some of the popular ones are the Bridal Jewellery, Mia Collection, Wedding Collections, and other nice and beautiful gold ornaments catering to all the age groups. Customers can also browse and order via the Tanishq Online Shopping store in their city.
About Tanishq Jewellers :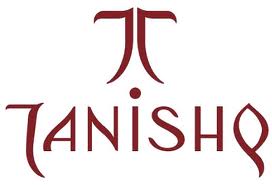 Tanishq is India's leading and popular Jewellery brand which has bought structure to the unorganized gold jewellery market in India. Tanishq is a subsidiary of the Tata Group which is one of the largest corporate houses in India and also won the customer hearts with quality products and high service commitments. Tanishq got established in the early 95's and the name came from a combination of Tata/Tamil Nadu and Nishq (meaning a necklace of gold coins) and from Tan meaning body and Ishq meaning love.