Faber HeatKraft Chimneys Customer Care, Service Centers and Warranty Support
Faber heatkraft Chimneys Customer care details are provided for the customers to enquire about after sales service for products like Hoods/Chimneys, Hobs, built-in ovens, dish washes, exhaust fans and Induction cookers.
Faber HeatKraft Chimneys Customer Care Details
Faber HeatKraft Chimneys Customer Service Number is given below for the customers to make use of services provided by Faber HeatKraft Chimneys Customer Support team.
Toll Free Number : 18002093484 / 1800 233 4595
Customer Care Number : 02138612400
Fax Number : +91 2026930893
Email Support: sales@faberheatkraft.org  ,  customercare@faberheatkraft.org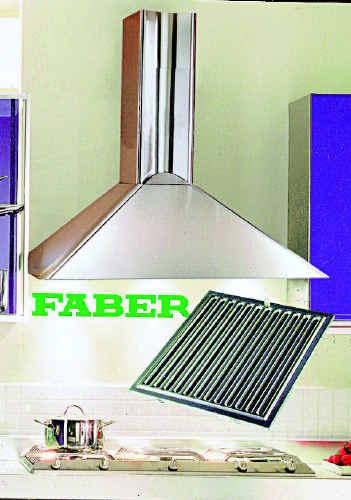 Faber Heatkraft Chimneys Service Centers
Below provided is the list of service centers of Faber heatkraft. Customers can get assistance related to faber heatkraft from these service centers.
Faber Heatcraft Service Centre – Bangalore
Name : M/s. Subhash Distributors Ltd.
Address : No.76/1, Mission Road, (Below Adlabs).
City : Bangalore
Area Name : Mission Road.
Phone Number : 080 – 22211859
Faber Heatcraft Service Centre – Chennai
Name :Smart Care Varun Vasu
Address : No.51, Bashyakaralu Street , Kondithope, Near Sai Baba Temple
City : Chennai
Area Name : kondithope
Phone Number : 7299090006
Faber Heatcraft Service Centre – Mumbai
Name : Shree Krupa Enterprises Pravin A Walnekar
Address : Balaram Patil Chowl , Chikonghar , Rambaug Line No 4 End , Kalyan (W)
City : Mumbai
Area Name : Kalyan (W)
Phone Number : 7208038925
Faber Heatcraft Service Centre – New Delhi
Name : M/s. Jsr Distributors Pvt Ltd
Address : Address – B-77, Okhla Industrial Area, Phase-ii.
City : New Delhi
Area Name : Okhla Industrial Area.
Phone Number : 9810167968
Faber Heatcraft Service Centre – Kolkata
Name : M/s. Glory India
Address : 22, Ramkrishna Road, Bardhaman Nursing Home, Bardhaman Town.
City : Kolkata
Area Name : Bardhaman Town.
Phone Number : 9333705625/9333705625
Faber Heatcraft Service Centre – Pune
Name :Precision Home Appliances
Address : Shop No. 13, Alok Nagari, C Building, 1305, Kasba Peth
City : Pune
Area Name : Kasba Peth
Phone Number : 9922967820
Faber Heatkraft Chimneys Warranty
The company provides warranty services to the products and to avail the warranty service customers should register their product within 30 days from the date of purchase.
The warranty covers Parts like Motor, Rotor & Touch Button / Switch PCB.
The life time warranty is valid only if the customers produce life time warranty bill/invoice.
If the product is not registered within 30 days of purchase the warranty will be void.
For trouble free Servicing Customers can enroll for Faber Cleaning Contract (FCC) by contacting the customer care. However, this service is not covered under warranty and charges may apply.
For detailed information on life time warranty, please visit official website of the company.
About Faber
 Faber India started its manufacturing operations from the year 1997.With the experience over the years, company offers innovative and comfortable featured products. Currently it holds 2000 retail counters all over India and distributes its products through its dealers. It is aimed at offering the best quality kitchen products by implementing the latest features like electronic controls, remote control, stainless steel or mirror glass, 3 velo LED lights etc.Collection Series, Sil-k Series, Sunzi Series, Decorative Isola, Decorative Series and Traditional Series is the product range of chimneys.
Faber chimneys have advanced technological features like F – Light Generation, the Silence Key (SIL-K), High suction power, soft touch control and a triple layer baffle filter.The Silence Key reduces hood sound by 12db. Due to the presence of baffle filter the chimney can be cleaned easily.
For more information about faber heatkraft chimneys, visit the website : www.faberheatkraft.in