Fujifilm India – Phone Number, Email Support, Address & Website details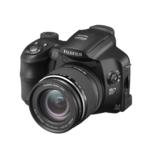 Fujifilm Customer Care Number India is mentioned below for the convenience of customers who would like to contact the company on any issues that they are facing with regard to Fujifilm digital cameras, lenses, warranty claims, model info, firmware upgrades etc.
Fuji Film India Phone Number : +91-124-4325500
Fax Number : +91-124-4325555
Fuji film Email Support : contact@fujifilmindia.com
Fuji Film India Website : www.fujifilm.in

Fujifilm headquartered in Japan is one of the leading and oldest photographic and imaging companies in the world founded in the year 1934. The company is widely known among the customers for its photo cameras and photography equipment. They are also into manufacturing of flat panel display materials and other new age imaging equipment. For more information regarding the company you can visit the company website.
Fujifilm India Headoffice Address:
Vatika Business Park,
7th Floor, Block-One,
Sohna Road,
Sector-49, Gurgaon,
Haryana-122001 India.
For more information about  Fujifilm digital camera prices , Fujifilm digital camera accessories , visit  the Fujifilm Digital Camera India website.