HP Compaq Laptop Customer Care Number , Service Centers, Warranty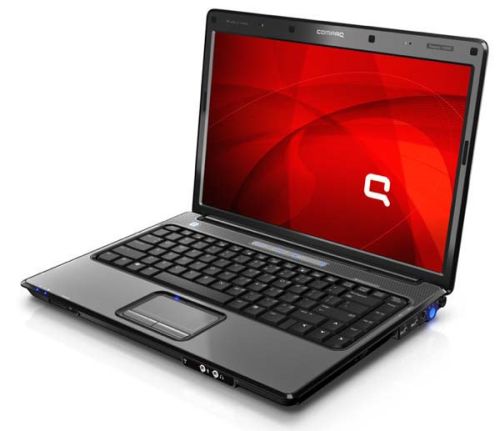 HP Compaq Laptop Customer Care Number – The HP Compaq Laptop Customer Care number are provided below for the benefit of the customers to report their service issues.
HP Compaq Laptop Customer Care Details
If you are having problems with related to any HP Compaq PC, you can contact HP Service Centers using the below contact information.
Toll Free Number : 1800 425 7737
Compaq Laptop Customer Care Number : 800-888-0220
Timings : Monday to Friday 9 AM to 6 PM
Website : http://www8.hp.com/in/en/home.html
Website : www.compaq.com
HP Compaq Laptop Service Centers
HP Service Centre – Ahmedabad
Address : Office No.309 – 310, Sakar Seven Complex, Near Nehru Bridge, Ashram Road
City : Ahmedabad
Area Name : Ashram Road
Phone No : 917043346372
HP Service Centre – Bhubaneshwar
Address : 301 Giri Durga Tower, 61 Janpath, Unit 3, Kharvel Nagar
City : Bhubaneshwar
Area Name : Kharvel Nagar
Phone No : 0674-2534013/0674-2535712
HP Service Centre – MG Road, Gurgaon
Address : Ground Floor, Vatika City Point, MG Road, Gurgaon
City : Gurgaon
Area Name : MG Road
Phone No : 91 8130496820
HP Service Centre – Hyderabad
Address : Shop No.11,Midtown, 6-3-348, Road No.1, Dwarakapuri Colony, Punjagutta, Hyderabad
City : Hyderabad
Area Name : Punjagutta
Phone No : 9100910605
HP Service Centre – Lucknow
Name : Electronics World
Address : D Block, Surajdeep Complex, 16, Rana Pratap Marg
City : Lucknow
Area Name : Rana Pratap Marg
Phone No: 91- 9307730399/9519914907
HP Service Centre – Nellore
Address : Door No. 15/181, KK Annexe, Second Floor, KVR Tower, Nellore
City : Nellore
Area Name : KVR Tower
Phone No : 9100910602
HP Service Centre – Mumbai
Address : Office no-401,EPIC Centre,4th Floor, above Royal Enfield Showroom, Near shoppers stop, wakdewadi,Old Pune Mumbai Road
City : Mumbai
Area Name : Wakdewadi
Phone No : 7710078230
HP Service Centre – Bangalore
Address : 122/2, Infanty Road,
Monarch Chambers, 2nd Floor Enness Corporation.
# 9/1, 1st Floor, Lady Curzon Road, Shivajinagar,
Behind L & T Corporate Office
City : Bangalore
Karnataka, India.
Phone No : 080-25325435 / 36
HP Service Centre – Guwahati
Address : Mitra Building, Ground Floor,
Ulubari Chariali Ashram Road,
Ulubari
City : Guwahati
Assam, India.
Phone No : 0361-2450611
HP Service Centre – Kolkata
Address : P-89, C.i.t Road,
Entally Puddapukur
City : Kolkata
West Bengal, India.
Phone No : 033-30271575, 30271576
HP Compaq Laptop Warranty
If the warranty exists and if it is an online purchase, then you are requested to take the warranty proof from the dealer and get the service done under warranty. If you have any doubts regarding the warranty and limited warranty, you can contact HP Customer Care Number.
HP Compaq Laptops and Monitors are given 1 year warranty with free transit insurance
The company does not provide warranty for any of the product which is experiencing problem due to misuse of the product, if the product is modified etc.
HP products are replaced, repaired or refunded only when customers returns the defective products to HP.
About HP Compaq
HP Compaq is one of the leading producer of laptops, notebooks, PC's, computers etc. It was established in the year 2002 and aimed at offering the best features and quality products with its innovative technologies. Compaq develops wide range of computers and related products through Hewlett-Packard. Compaq Laptops are featured with latest processors, standard battery, high picture quality etc.
For more details about compaq laptop prices , Specifications, reviews and compaq laptop models , drivers, Warranty check visit the website the official website of the company which is provided above.