Samsung TV Customer Care, Service Centers, Warranty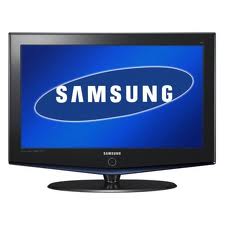 Samsung is a multinational national company that was established in 1938 in South Korea. It comprises of many subsidiaries globally and produces many electronics like TV's, Audio systems, DVD's, laptops, home appliances, mobiles, tablets, MP3 Players and many more. It offers audio systems with latest features and stylish designs. It comprises excellent features like Bluetooth facility, 2 USB ports, CD ripping etc that makes the users feel stunning experience.
Samsung TV Customer Care provides product support and services to customers with regard to any queries and issues that might arise with the television products sold by the company.
Samsung TV Customer Care Details
Samsung TV Customer Service Number
Given below are the Samsung TV Customer Care Numbers for the benefit of the customers. Customers can contact Samsung TV Customer Support numbers with regard to any queries/issues that they may have with the television products sold by the company or if you are planning to buy a new product and would like to inquire about the features, prices, warranty and info like that you can still contact the team between 9 am to 8 pm.
Samsung TV Toll Free Numbers : 18002668282, 180030008282, 1800 88 9999
Helpline Numbers : 30308282
Company Website : www.samsung.co.in
Samsung TV service Centres by City
Some service centres located in major cities of India are listed below. Customers can visit the service centre to avail the services.
Samsung TV Service Centre – Bangalore
Name : Ben Enterprises
Address : N0. 39/2, Drcr Complex, 2nd Cross, 1st Main Road, Domlur Layout.
City : Bangalore
Phone Number : 080-41321201
Email-id : markarmstrong2006@rediffmail.com
Samsung TV Service Centre – Chennai
Name : Tirumalaa Electronics
Address : No. 68, Poomagal Main Road, Ekkattuthangal.
City : Chennai
Phone Number : 044 – 32016578, 32016578
Email-id : tirumalaa.chennai@gmail.com
Samsung TV Service Centre – Kolkata
Name : Ma Service
Address : No.6/4/1, Barasat Road, (Dhankol), Near 15 Rail Gate Barrackpur.
City : Kolkata
Phone Number : 033-25922740
Email-id : barrackpursvc@gmail.com
Samsung TV Service Centre – Mumbai
Name : Advika Services ( Demo Only)
Address : Anmol Terace, Shop No 8, Plot No 20, Sect 5, Opposite Tilak Collage, Koper Khairne.
City : Mumbai
Area Name : Koper Khairne.
Phone Number : 02265809920, 65809930
Email-id : advika.services@gmail.com
Samsung TV Service Centre – Hyderabad
Name : S.v. Electronics
Address : Hig-88, Aphb Colony, Gachibowli.
City : Hyderabad
Phone Number : 040-64555671
Email-id : svelectronics.samsung@gmail.com
For other service centres please visit company website and find your nearest store locator.
Samsung TV Warranty
Defect arising out of Faulty or defective material or workmanship, Parts & Labor cost is covered in Warranty.
Samsung TVs has 1 Year Samsung Domestic Warranty.
For more information on warranty on Samsung TVs please visit company website.
About Samsung TV
Samsung is one of the largest consumer electronics companies with wide variety of product offerings. It has the widest range of TVs available in the Indian market. It has many industry first features that it has introduced in the TV market of India for e.g. the Internet enabled TV's are first of its kind in our market. Compared to the other brands it is well known for its sharp contrast and high quality vivid pictures.
Samsung LED TVs, LCD, Plasma, Internet enabled and curved HDTV, UHD and SUHD Samsung TV's are very popular in the market. Samsung UNJS8500 Ultra HD TV has a very good picture for an edge lit LED, LCD. Samsung UNJU7100 beats most competitors in style and features.
For any other information regarding Samsung TV Prices, Reviews, Manuals, Troubleshooting and Samsung TV Models, please visit the Samsung India Website. The link to the website is provided above.
Customers can also visit facebook and Twitter fan page of Samsung to know more about the upcoming and latest Samsung TV models.
Facebook : https://www.facebook.com/SamsungTV?sk=wall