Aiwa TV Contact Number, Toll Free Number, Service Centers, Escalation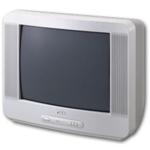 Aiwa Customer Care Support and Service India assists the consumers in India with the information and provides solutions related to the issues on the purchases and after-sales services needed for the Aiwa products. It also helps the users in reaching the authorized dealers and service centers.
Aiwa India Products and Services
The set of Aiwa products available in India are Audio System, Microwave Oven, Printer, MP3 Player, Television. Sony Corporation has taken over the Support and Service of AIWA products so the services of Aiwa products are done through the Sony Service centers in India.
Aiwa India Customer Service
Toll free No : 1800-11-11-88
Phone No : +91-11-6600 6600
Fax : +91-11-2695 9141/42
Website : https://www.in.aiwa.com/
Aiwa India Head Office Address
A-31, Mohan Co-operative Industrial Estate,
Mathura Road, New Delhi-110044 (India)
Tel.: +91-11-6600 6600
Fax: +91-11-2695 9141/42
Aiwa India Regional Office Address
Samundra Inc. No. 18, NP Towers, Ground Floor,
Trichur Guruyayoor Road, Westfort, Poothole – Post,
Trichur – 680 004
Tel: (0487) 383848, 383858
Fax: (0487) 441505.
Aiwa Service Centers in India
Sony took over Aiwa, so all the services of Aiwa products are provided at Sony service centers only. Visit the nearest service center to get your issue resolved.
Sony Service Centre – Naraina Vihar, New Delhi
Name: Star Electronics
Address: A-9 Ground Floor,
C-Block Community Center,
Naraina Vihar New Delhi
City : New Delhi
Area Name : Naraina Vihar
Phone Number : 011-25774450 / 25774451
Sony Service Centre – Andheri (W), Mumbai
Name: Metal Tech
Address: 7A, Abhishek C5,
Dalia Industrial Estate Andheri,
Link Road, Andheri (W)
City : Mumbai
Area Name : Andheri (W)
Phone Number : 022-42956995 / +91-9320045397
Sony Service Centre -Begumpet, Hyderabad
Name : Srikara Marketing Services Ltd.
Address : G 9 Srinivasa Towers,
Besides Gran Greenlands Road,
Begumpet Hyderabad
City : Hyderabad
Area Name : Begumpet
Phone Number : 23415945 / 23414882
Sony Service Centre – Jayanagar, Bangalore
Name : Sony Center
Address : Narendra Plaza, No 452/3/16, 27th Cross, 4th Block, Jayanagar.
City : Bangalore
Area Name : Jayanagar
Phone Number : 41210042 / 43; 080-2245787
Sony Service Centre – Anna Nagar, Chennai
Name : Sony Xperia Centre
Address : 103-105, Shanthi Colony, Anna Nagar, 4th Avenue.
City : Chennai
Area Name : Anna Nagar
Phone Number : 26289796
Aiwa India Complaint Escalation
If any of the consumer issue regarding purchase or after-sale service of Aiwa products remains unsolved, the customers can escalate the issue by making use of complaint forms in website provided above.
About Aiwa
The Aiwa Corporation is Japanese consumer – Electronics Company founded in 1951 as AIKO Denki Sangyo Co. Ltd. manufactured microphones and changed its name to Aiwa Co., Ltd. in October 1959. The company was a leading manufacturer of audio products including headphone stereos, mini-component stereo systems, portable stereo systems, minidisc players, CD and cassette players, and car stereo systems throughout the 1970s, 1980s and 1990s.
Almost 86 percent of company revenues were derived from such audio products. The company also manufactured and sold video products, such as VCRs, color televisions, DVD players, and digital satellite television tuners which accounted for about 12 percent of the total sales. Aiwa was also involved in the production of computer peripherals devices, such as modems, terminal adapters, and speakers which the company termed as – life amenity products such as air cleaners and humidifiers.
The company heavily depended on the overseas sales as more than 80 percent of total revenues were generated outside Japan, with 43 percent in North and South America, 25 percent in Europe, and 13 percent in areas of Asia outside Japan and in other regions. The company has put major emphasis on manufacturing lower cost products for south-east Asian nations of Singapore, Malaysia, and Indonesia. Sony Corporation had a 54.6% stake in the company by 1982.