Aachi Masala Foods Pvt Ltd – Phone Number, Email Id, Products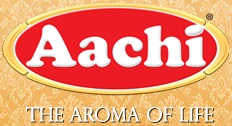 Aachi Masala Foods Contact details are provided for customers to find about aachi products, aachi masala, honey, herbal products, aachi packaged drinking water. Customers can make use of the numbers provided below.
Aachi Masala Contact Details
Phone Number : +91 44 2618 7200 / +91 44 2618 5410 / +91 44 2618 5420
Fax : +91 44 2618 5408
Email ID : customercare@aachigroup.com, info@aachigroup.com, exports@aachigroup.com
Aachi Masala Foods (P) Ltd
Plot No.1926 34th Street,
Ishwarya Colony I Block,
Anna Nagar West,
Chennai 600 040,
South India.
Aachi Products
Aachi has become one of the trusted brands for consumers producing products under brand names Aachi, Sabash, Ponnii, Rani, Twin Birds, Frispoo, Twinkle, Tanjus and Aachi water.
Aachi masala is the widest and the most loved spices powder of many Indians especially South Indians.
It produces skin care, body care and hair care products under the brand Sabhash.
Blesso is the cough syrup used to treat cough. Ponni oil is used to fry, cook and bake.
Rani honey is pure and the process is entirely done under hygienic conditions.
Twin birds is a special product for non-vegetarian pickle like a chicken pickle, Fish pickle.
The products under Frispoo brand consists of Namkeen and Ethnic Snacks such as Mixture, Kara Sev, Kara Boondhi, Ribbon Pakoda and Omapodi.
Twinkle is the household cleaning product.
Aachi packaged drinking water is processed by 5 stages of purification sand filtration, activated carbon filtration, UV treatment, reverse osmosis, ozonation
About Aachi Masala Foods Pvt. Ltd
Aachi is one of the famous south Indian food brands which offers a wide range of kitchen items with the best quality. Masala powders, rice paste varieties, thokku, pickles, flour items, ready to cook items are some of the company famous products. Aachi masala powders are available for veg and non veg dish preparations. Aachi's R&D develops the products as per the consumer needs and always aimed at offering excellent quality products to suit every household. With all its excellent work company has been awarded many prestigious awards including Trial blazers-times award, NIQR award along with extreme entrepreneur award.
Awards Won by Aachi Masala Foods
Asia's Fastest Growing FMCG Brand – Excellent Award 2014 by -KPMG, World Consulting & Research Corporation
India's NO:1 Masala Brand By TRA_India
Lions Club International Best Company Award in 2008 – 2009
Rotary International Award
Sai Ram Institute of Management Studies, Best Entrepreneur Award
Times of India – "Trail Blazer" Award
For more information about Aachi Masala Foods Pvt Ltd , visit the website. If you want to enquire about any of the company product then customers are requested to submit their queries to the mail id provided above.