Panasonic Air Conditioner Customer Service Phone Number
The Panasonic Air Conditioner Customer Service Phone Number are mentioned below for the benefit of the people who are in need of the services for their Panasonic AC products. Users can call the Customer Care Number to register a service issue, raise a complaint on existing/new product, enquire about the models available and for any other warrant/service related information also.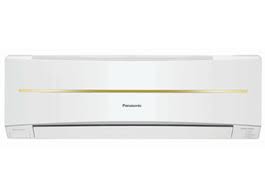 Panasonic is a leading Japanese Consumer Electronics and Home appliance brand in the world which is also famous in India. If you are looking for more information with regard to its India operations and contact details you can visit the following post.
Panasonic India Customer Care Number, Service Centres, Toll Free Number, Email
Panasonic Air conditioner Customer Care Numbers:
Panasonic Air Conditioner Contact Number : +91-124-6770400
Panasonic Air Conditioner Fax: +91-124-4596625
Panasonic Air Conditioner Toll Free Number : 1800 108 1333 , 1860 425 1860 , 1800 103 1333
Panasonic Air Conditioner Email Id's:
Customers can mail your queries to Panasonic Air Conditioner Customer Service email:helpline@in.panasonic.com
Sales E-Mail : toughbook.marketing@in.panasonic.com
Technical Support E-Mail : toughbook.support@in.panasonic.com
For more information about Panasonic AC models, registration, warranty information, pricing and service center information you can visit the official website of Panasonic India.