Lenovo Laptop India – CustomerCare Number, Toll Free Number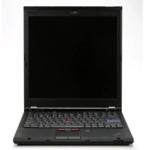 Lenovo laptop Customer Support Number, toll free number, company main office address are given below. Customers can contact for their unresolved issues. Customers can also post their problems and queries through email id also. Some of the models of Lenovo laptops are also listed here.
Lenovo is one of the most significant and largest makers of personal computers with innovative thoughts and having very big customer support throughout the world. Lenovo came as a result of merger of two companies Legend Holdings in China and IBM's Personal Computing Division in the United States. As a result Lenovo grab the unique market possibilities of in combining the best of East and West-joining North America and China.
Lenovo believes in Serving Customers, Trust and Integrity, Teamwork across Cultures, Innovation and Entrepreneurial Spirit. Lenovo provides customer care numbers and also primary and secondary toll free numbers for the customers. Lenovo got evidential position in the market. Laptop, desk top and tablets are the various products of Lenovo .Lenovo laptop batteries are made with high efficiency to give you long battery life.
These are Lenovo customer service number and toll free numbers are provided in benefit of customers.
Lenovo laptop India Customer Care Number
Customers of Lenovo can contact to the following toll free number to resolve their issues. Customers can also contact to the below specified dates SMS number for their queries and complaints. Users who are not able to get their service queries answered through the phone can contact through email id listed below
Lenovo Laptop Toll Free Number: 1800-425-3353 (India only)
Lenovo Laptop SMS Number: MYPC TO 53636
Lenovo Laptop phone Number: 080-32007926
Lenovo Email: lenconsumer@in.ibm.com.
Lenovo Laptop Contact Address:
For Head Office Address in India please click on Lenova Bangalore office Address.
Lenovo is designed with many features like graphic cards, HD webcam, efficient battery, world-class designed, face recognition features, and many more. Some of Lenovo models are Lenovo Essential G580 (59-348965), Lenovo Essential G580 (59-356381), Lenovo Essential B490 (59-356128), Lenovo Idea pad Z580 (59-347604), Lenovo Essential G585 (59-348619), etc
For latest updates about Lenovo laptops customers can go to the website given below.
Lenovo Laptop Website:http: www.lenovo.com/in/en/  is the website address to know the other related details of lenovo.