Yamaha Motors India – Customer Care Number, Head Office, Service Centers
Yamaha India Customer Care Number, Head Office & Service Centres are provided for users who are looking to know information about Yamaha Motor Cycles by contacting Yamaha India Customer Care & Service Centers. Yamaha Motor Company produces a wide range of motorcycles for domestic consumption and export. Yamaha made its initial introduction to India in 1985. Yamaha Motors operates its state of art manufacturing units at Surajpur in Uttar Pradesh and Faridabad in Haryana. It got more than 2,000 employees and of about 400 dealers in India. Yamaha Products change according to the needs of customers and provide value added vehicles. Customer Support team take up the customer views and put it forth and produce the vehicles accordingly keeping customers in mind.
Yamaha Motors India Customer Care
Customers are provided with the customer care number where they call up the number and raise the issues about the product and can also know about the Yamaha automobiles.
Customer Care: 1800 420 1600(available from 8 am to 4.30pm)(Monday to Friday).
In addition to the customer care number provided above, customers are also provided with the customer service email id where you can write the Yamaha Corporation regarding the unsolved issues and queries by customer care people. In order to raise the complaint, you can click the Customer Service Email Id.
Yamaha Motors India Head Office Address
India Yamaha Motor Pvt. Ltd.
A-3, Ind. Area, Noida-Dadri Road
Surajpur, Gautam Budh Nagar
Uttar Pradesh, India – 201306
Yamaha India Registered Office Address
1st Floor, The Great Eastern Centre 70, Nehru Place,
Behind IFCI Tower, New Delhi – 110019.
Tel:+91-11-41802255, 43115000
Fax:+91-11-41802200,
Yamaha Bikes Service Centers India
The Customers who are struggling with Yamaha two wheelers like Yamaha FZ, Saluto, Fazer, YZF & Yamaha Scooters like Fascino, Alpha, Ray etc., can visit the nearest Yamaha Service Centres given below covering all major cities in India to repair and service their vehicles.
Delhi
Adarsh Yamaha
Address: 77-78A, Sri Aurbindo Marg,
Adchini, New Delhi, Delhi-110017
Phone: 9971970697
New Delhi
Ambuj Automobile
Address: 501, Patparganj Industrial Area,
New Delhi, Delhi-110092
Phone: 9811010760
New Delhi
Bittoo Bikewala Private Limited
Address: Wz -61, Matiala Firni, Sector-3,
Opposite Carnation, Dwarka, New Delhi, Delhi-110059
Phone: 9999777555
New Delhi
Carlton Motors Pvt. Ltd.
Address: 1276, Bara Bazar,
Kashmere Gate, New Delhi – 110006
Phone: 9811729545
Dehi
Delhi Scooters
Address: A-31A, Rajouri Garden,
Ring Road, New Delhi, Delhi-110027
Phone: 9810106285
Hyderabad
Arjun Auto
Address: Plot No.128, Kompally,
Quthbullapur Mandal, Hyderabad, Telangana-500034
Phone: 7995599910
Hyderabad
Ashoka Motors India Pvt Ltd
Address: Dr No:12-8-452 &453,
T complex, Opp Railway Kalyan,
Mettuguda, Hyderabad, Telangana-500001
Phone: 9000669999
Hyderabad
Saf Automotives India Pvt Ltd
Address: 18-9-73/8/A, Chandrayangutta
, Hyderabad-500005, Tg
Phone: 9581978668
Hyderabad
Rise Automobiles
Address: 7-17, Krishnadevaraya Colony, Madeenaguda,
Hyderabad, Telangana-500050
Phone: 9000169169
Chennai
Aarthi Motors
Address: Plot No. 1, Puraniya Tiraha,
Sitapur Road, Chennai, Tamilnadu-600094
Phone: 9840057704
Chennai
Bikerz
Address: No.509, Mkn Road, Alandur,
Chennai, Tamilnadu-600016
Phone: 9841005776
Chennai
Elite Motors
Address: No-291, C.T.H Road, Avadi,
Chennai, Tamilnadu-600054
Phone: 9841677716
Chennai
Jain Moto Bike Pvt Ltd
Address: No.2, Sivasailam Street,
T.Nagar, Chennai – 600017, Tamil Nadu
Phone: 9840361000
Chennai
Samyukth Autos
Address: No.21 (Old No 13/1),
Musiri Subramaniam Salai,
Mylapore, Chennai, Tamilnadu-600004
Phone: 9840524670
Kolkata
Atc India Electronics Pvt Ltd
Address: Bb-102, Vip Park, Gr. Floor, Narayantala,
Prafulla Kanan, Baguiati, Kolkata, West Bengal-700059
Phone: 9674986177
Kolkata
Mahansaria & Sons Pvt Ltd
Address: Plot No 109 N.S Road Mahinagar,
Sonarpur, Kolkata, Kolkata, West Bengal-700145
Phone: 9831093716
Kolkata
Velocity Motors
Address: Sanda Lohiya Market, Next To Canara Bank,
Subzi Mandi Chowk, Kolkata, West Bengal-700017
Phone: 9002263268
Kolkata
Yamaha Factory Shop
Address: Bb/34-102, Vip Park,
Kolkata, West Bengal-700059
Phone: 9001350000
Mumbai
Dolphin Bikes Pvt Ltd
Address: Shop No. 1-4, Akram Compound,
Haji Market, Asalpha Village,
Andheri-Ghatkopar Link Road,
Saki Naka, Mumbai, Maharashtra-400084
Phone: 9323430756
Mumbai
Excellent Motors
Address: A-4 Udyog Sadan No.1 Midc,
Andheri E-400093, Mumbai, Maharashtra
Phone: 9768088850
Mumbai
Ganesh Enterprises
Address: Opp. Hindustan Construction Co.,
L.B.S. Marg, Vikhroli (W),
Mumbai, Maharashtra-400083
Phone: 9820075960
Mumbai
Kamla Landmarc Motorbikes
Address: Shop No.2, 3, 4, Kawali Compound,
N.M.Joshi Marg, Lower Parel, Mumbai -400 013
Phone: 9819888398
Mumbai
Namrata Motors
Address: Sona Udyog Complex,
B Building, 58 West Shop No.10 & 11,
Swami Vivekananda Road, Parshi Panchayat,
Mumbai, Maharashtra-400058
Phone: 9930360379
Mumbai
Vrb Automobiles
Address: Vichare Borkar Compound,
Opposite Aura Hotel, Mumbai, Maharashtra-400092
Phone: 9820130035
Bangalore
Anurag Motors
Address: # 102 Bull Temple Road Basvangudi
K G Nagar, Bangalore, Karnataka -560019
Phone: 9845151508
Bangalore
Bangalore Wheels
Address: 1061/1, Mani Complex, 1St Main 4Th Block,
Dr.Raj Kumar Road, Rajaji Nagar,
Bangalore, Karnataka-560010
Phone: 9845420002
Bangalore
M S P Moto World
Address: No.215, 100Ft. Ring Road,
2Nd Block, 3Rd Phase,
Banashankari 3Rd Stage,
Bangalore, Karnataka-560085
Phone: 9845536900
Bangalore
Panache Enterprises
Address: 17/3, Old Madrash Road, New Binn Mangala,
Indiranagar, Karnataka, Bangalore, Karnataka-560038
Phone: 9844011961
Ahmedabad
Atul Bikes
Address: Ground Floor, Deep Shanti Complex,
Near Anjali Cross Road, Bhattha, Ahmedabad, Gujarat-380007
Phone: 9824200001
Ahmedabad
Vardhman Automobiles
Address: 4, Arasuri Society, Vyas Wadi Community Hall,
132 Ft Ring Road, Udham Nagar, Near Vadaj,
Ahmedabad, Gujarat-380013
Phone: 9929550100
Ahmedabad
Sai Auto Craft
Address: Plot No.61-71, D-2 Block Midc,
Chinchwad, Ahmedabad, Gujarat-382481
Phone: 9825034064
Ahmedabad
Global Motors
Address: 1St & Gf, Polaris,
Opp.Vipul Dudhiya, Stadium Five Road,
Navrangpura, Ahmedabad, Gujarat-380009
Phone: 9377040999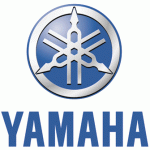 Customers can also give your feedback about Yamaha Motor India through Facebook and Twitter. In addition to the above information provided customers can also know the extra information related to the models available in Yamaha by visiting the Yamaha Website.