Rediffmail Customer Care Number India, Email Support, Office Addresses
Rediffmail Customer Care – Users those who have issues in accessing  mail services, sign in problems, password recovery issues, SMTP/POP3 service issues, Rediffmail Pro, and other Rediffmail services, can contact through Rediffmail customer service numbers, support Email Ids provided below.
Rediffmail Customer Care India :
Customer Helpline number: 1800 266 2333
Operational Hours : 9 am to 9 pm every day except Public Holidays
Rediff Shopping Toll-Free Number :  9223 020 000
Customer Support Email ID (Shopping) : shopsupport@rediff.co.in
Customer Care Support : http://support.rediff.com/
Rediffmail India Office Addresses :
Rediff.Com India Ltd.
Address: 1st Floor, Mahalaxmi Engineering Estate,
L J Cross Road No 1, Mahim, Mumbai – 400016
Contact Number : +91 (022) 61820000  61820200 / 24449144
Fax Number: +91 (022) 24455346
Email Id : customersupport@rediff.co.in
Rediffmail Office – Delhi
806 & 809, Mercantile House,
15 Kasturba Gandhi Mg,
Connaught Place, Delhi – 110001.
Contact Numbers : 011-23706001, 011-23706002,
Service Numbers : 011-23706003, 011-23706004
Fax Number : 011-23706001
Rediffmail Pro Pune Address
Location: Pune, Maharashtra 411001
Contact Person : Vinod Kumar
Contact Number: +91-9821234294
Email Id: customersupport@rediff.co.in
Website : http://support.rediff.com/rediffmailpro.htm
About Rediffmail :
Rediff mail is one of the popular online portals that provide news, information, communication, enter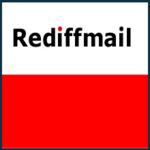 tainment and shopping services for the users. Users can log into their Rediff mail account and can do multiple operations.  It also provides complete information about the business, movies, sports, cricket and much more with latest updates. One can shop, read books, search for images, map search, block search and many more through rediffmai.com.
Rediffmail.com offers both free and premium mail services to the end customers. Free mail service is widely popular among the Indian audience. The service has evolved over a period of time and recently the company has started a service which is called New Rediffmail.
New Rediffmail is a free, fast & easy to use email service. With unlimited storage space, it gives you the facility to send up to 20 attachments at a time with the total mail size of up to 10 MB. The advantage of this service is you can get POP3 access, send SMS (250 or 500) to mobile phones in India/USA and more. You can now get POP3 access, send SMS (250 or 500) to mobile phones in India or the US, and even get all the features together, with Rediffmail Plus.
Rediff Social Network :
Facebook : https://www.facebook.com/rediffmailcom-161994920481561/
Twitter : https://twitter.com/realrediffcom?lang=en
LinkedIn : https://www.linkedin.com/company/rediff.com