Garnier India Customer Care Number, Address, Email Support , Products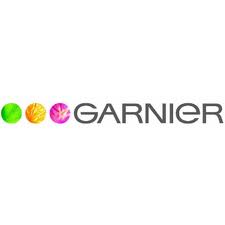 If you have any issues/problems with regard to the products bought from the company you can call the Toll free number listed below.
Garnier India Customer Care Details
Below provided is the toll-free number of Garnier for customers to contact and enquire about Garnier products. Customers can also write to the mail id provided below and can also send an SMS regarding their queries on Garnier products.
Garnier Customer Care Toll-Free number :   1800-22-3000
or alternatively you can write to the Email Support as well
E-mail : advisor@garnierindia.com
SMS Service Number : Garnier <Name> <Query> send to 575755
Website : https://www.garnier.in
Garnier Head Office in India
2nd Floor,
Peninsula Towers,
Ganpatrao Kadam Marg,
Lower Parel, Mumbai 400 013.
India.
Garnier Products
Garnier produces products related to hair care, Skin care and face care for both men and women. It also produces styling creams and gels. It has products by need, that is if the hair is damaged or if it is dry. Based on the condition of the hair it has products type like serum, oil, conditioner and shampoo. Garnier face products help in the complete protection of your face from aging , wrinkles, pimples. Based on customers requirements it has anti – aging, moisturisers, sunscreen lotions, cleaners, wrinkles lift.
Garnier Member
If you are looking for product samples, get product latest news and rebates, and be invited to enter great contests run by the company and also would like to subscribe to the newsletter you can always do so by registering at the company website.
About Garnier India
Garnier India is a L'Oreal Group company which is one of the leading cosmetic companies in the world. Garnier is the consumer cosmetics brand which offers wide variety of products from Skincare, Haircare, Deodorants, Bodycare, Styling, Haircolor and many products.
Garnier was ranked 73rd among India's most trusted brands and subsequently, according to the Brand Trust Report 2013, Garnier was ranked 47th among India's most trusted brands.
In case if you have still any unanswered questions you can either reach out to the brand manager or alternatively you can register your complaint with the Garnier Customer Care Number listed above or else visit the official website of the company.