Pampers Customer Care Number India, Email Support
Pampers is the brand known for the baby diapers. The products are made available for all age groups ranging from zero to more than three years. Victor Mills is the founder of the company who started operations around 1950's. Over the years the company is focused on bringing the new brands by extensive research. The research team is focussed on bringing the best ideas to develop diapers with the soft and smooth nature so as to add joy and comfort. With the innovative approach it had introduced many firsts into the industry including launch of ultra thin diapers, diapers with protective layer of lotion and many more. The products are available in different sizes and models and one can select the product depending upon age of the child.
Pampers Contact Details:
To enquire about the product specifications or if you have any complaints regarding the products, kindly make use of the below mentioned Phone number and get your problem solved.
Phone Number: 022-24942113
To enquire about the queries online, kindly make use of the Email Form provided on the website. To avail that service customers are requested to refer to the provided link and for reference here we are providing the snapshot of the Email Form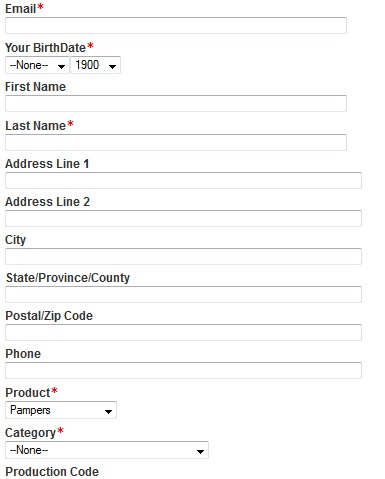 For more detailed information about the Pampers or to find out the safety tips to follow during child parenting, please visit the company official website.