Lifestyle Customer Care, Stores in India, Gift Cards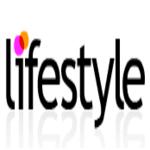 Lifestyle Customer Support contact details are mentioned below for the benefit of customers who would like to contact the customer care with regard to any issues, queries that they may have with regard to apparels, baby shops, home center products, shoe mart and life style accessories purchased.
Lifestyle Customer Care India :
Toll Free Customer Care: 180042 52444 / 180020 09444
Lifestyle Contact Number : +91 80 4179 6565
Customer Service Email id : feedback@lifestylestores.com
Lifestyle Website : www.lifestylestores.com
Lifestyle Head Office Address:
Lifestyle International (P). Ltd
Sigma Soft Tech Park
7th & 8th Floor, Delta Tower,
#7 Whitefield Main Road,
Bangalore – 560 066, India
Tel: +91 80 4179 6565
Fax: +91 80 4152 8349
Contact Lifestyle Stores in India :
Bangalore: Oasis Centre
Koramangala,
30, Salarpuria Tech Point,
100 Ft. Road, Intermediate Ring Road,
Koramangala
Bangalore – 560 079
Bangalore Phone Number: +91-80-40276400.
Chennai: Alwarpet
No.81, TTK road, Alwarpet
Chennai – 600018
Chennai Phone Number: +91-44-24980008, 24983525.
Delhi: Ambience Mall
Nelson Mandela Marg,
Vasant Kunj
Delhi – 110070
Delhi Phone Number: +91-11-40870300.
Ludhiana: Lifestyle MBD Neopolis
Ferozpur Road, Rajguru Nagar – 141001
Toll Free Number:180020 82444
Timing:12:00hrs – 21:30hrs
Hyderabad:
6-3-1192, Begumpet Main Road,
Kundan Bagh, Begumpet
Hyderabad – 500 016
Tel: +91 40 23410013 / 14.
Mumbai:
Phoenix Mills Compound, 462,
Senapati Bapat Marg,
Lower Parel
Mumbai – 400 013
Tel: +91 22 56669201
Pune
Lifestyle Camp
CTS No 8/9, Bund Garden Road,
Opp Poona Club – 411001
Toll Free Number:180020 82444
Timing:11:00hrs – 21:30hrs
Kolkata:
Lifestyle Quest
33, Syed Amid Ali Avenue,
Park Circus, – 700017
Toll Free Number:180020 82444
Lifestyle Gift Cards:
Lifestyle gift cards give the freedom of choice for the customers to send gift cards to their family, friends or employees to make them feel special. These cards can be redeemed at any of the stores across all product categories. The customized denomination of these Gift cards Is in between Rs.500 and Rs.99,999 per card.
Bulk Orders:
For bulk booking and corporate plans on Lifestyle Gift cards the customers have to contact Manish Pandey – 09740355202 or alternately mail to giftcards@lifestylestores.com or manish.pandey@landmarkgroup.in with all the required details.
For bulk/ Corporate orders, please contact
South: Arif Shaikh
Tel: 07022872176
Email Id: arif.shaikh@landmarkgroup.inNorth: Karan Deep
Tel: +91 9871379326
Email Id: karan.deep@landmarkgroup.in
West: Shehzad Patel
Tel: +91 8451862903
Email Id: Shehzad.patel@landmarkgroup.in
East : Mukund Mohan
Tel:+91 9831372826
Email Id: mukund.mohan@landmarkgroup.in
Lifestyle International Pvt Ltd. is part of the prestigious Dubai based retail and hospitality company which started its operations in India in 1999 with its first store in Chennai city. Its subsidiary companies includes Lifestyle stores, Home Centre  and Max along with International fashion apparel brand Bossing. Today the brand has become quite popular among the youth and has established itself amongst the leading retail Apparel chain of stores in India.
The range of products offered by Life Style are Fashion apparel, Accessories for men & women, Clothes, Accessories, Cosmetics, Watches, Footwear, Handbags etc.
Awards:
 Lifestyle Awarded Most Admired Retailer Of The Year at Images Retail Awards in 2012, 2011, 2010, 2009, 2008
Reid and Taylor Retailer of The Year Award For The Year 2006
Most Admired Large Format Retailer Of The Year in 2006
ICICI – KSA Technopak Award for Retail Excellence in 2005
Social Media URLs: 
Facebook: https://www.facebook.com/lifestylestores
Twitter: https://twitter.com/Lifestyle_Store
Youtube: https://www.youtube.com/user/MyLifestyleStores/