Crocodile Clothing Contact Number, Office Address
Crocodile Clothing Contact Number is provided to the customers who are interested in garments produced by Crocodile Company.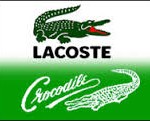 Crocodile International PVT Ltd. is an international garments company for men which was found in 1947 in Singapore. Crocodile offers a wide range of collection for men which includes casual polo's,casual t-shirts,casual and formal shirts,essential wear,casual and dress pants.It got plans to bring out exclusive footwear to men in India. S.P. apparels owns a majority stake in Crocodile Products PVT Ltd.,across India. It has been evolved as a lifestyle brand providing complete wardrobe to men.
Customers interested in Crocodile Apparels can can approach the Crocodile India in several ways.Following are the ways in means of contacting Crocodile Products PVT Ltd,.
Crocodile India Address, Contact Number, Email:
Crocodile India Head Office Address:
Crocodile Products PVT Ltd.,
No.211 ESR Avenue,
2nd and 3rd Floor,
TV Swamy Road (East) RS Puram,
Coimbatore 641002.
Crocodile India Phone Number:
(091) 4224301200.
Crocodile Fax Number:
(091)4224301235.
Crocodile India Customer Care Email Id:
You can even visit our stores in facebook and find out the Crocodile apparels in the nearer stores and for any other clarifications regarding any issues/complaints on Crocodile Products pls mail to the Customer Care.
If you are looking for any other information regarding Crocodile Apparels or Products you can visit the company website,and can also email to the Customer Care email id provided above or alternatively call the Crocodile Products PVT Ltd.