Puma Customer Care India, Office Addresses, Online Shopping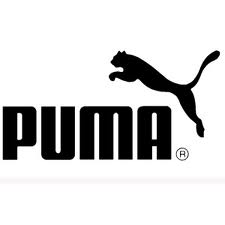 Listed below are Puma Customer Care Number India, Online shopping website and other information regarding Puma India for customers to contact the company for any product queries/complaints they may have with the Puma shoes. The customers can reach the company through any of these contact details to get their doubts or issues resolved.
Puma Customer Service India
Toll Free Number: 1800 102 7862
Operational Hours: MON-SAT: 09:00 am – 7:00 pm; SUN: 10:00 am – 5:00 pm
Customer Service Number: +91 41528022 / 41528023
Customer Care Phone Numbers: +91-80-40852352, +91-080-40852351
Email Id: customercareindia@puma.com.
Website: http://in.puma.com/
Puma India Head Office Address :
Address: 500,CMH Road, Indiranagar,
Bengaluru – 560038, Karnataka, India
Contact Number: +91-80-41528022
Fax Number:  +91-80-41528023
Puma Regional Stores in India
Hyderabad
Ground & First Floor,
H.No:6-3-345/1/A, Road No:1, Banjara Hills
Hyderabad, Telangana – 500038
India
Phone Number : +914040178061, +919866729119
Mumbai 
Infiniti Mall Malad,
Infinity Mall 2 Link Rd, Mindspace, Malad West,
Mumbai, Maharashtra – 400064
India
New Delhi
Kamla Nagar
11 UB Bunglow road , Kamlanagar , New Delhi
New Delhi, 110007
India
Phone Number : +9101147046679
Chennai
TTK Road
ttk road, Alwarpet
Chennai, 600018
India
Phone Number : +914445534297, 7200017667
Puma India Online Shopping:
The brand has also started its online operations in India and users can purchase the products via their website. If you have any order-related enquiries, email with your order number in the Subject Line and the company will respond within 24 working hours or alternatively call the Puma Customer Care Number India given above.
Tracking the order: Once your order has been shipped, you will receive a confirmation email with your tracking number. PUMA ships from multiple stores which can result in split shipments; therefore, you may receive more than one email for the orders with multiple products. Visit the Puma website to track your order online.
Delivery: The orders will normally be shipped within 3 working days from the date of order placed and delivery would be made to the customer address within 7 working days from the date of shipment to serviceable locations. The expected delivery dates can be found by checking in the company website.
Return / Cancellation:  You may return any PUMA products in their original, unused condition for a full refund of the merchandise value. The returns will be accepted return within 30 days of date of delivery.
PUMA PRODUCTS :
Footwear: SHOES – Running, Training and Lifestyle, Ballerinas, Flip Flops & Slippers, Floaters, Sneakers
Clothing: Tees & Polos, Sweatshirts & Sweaters, Tanks & Bras,  Jackets, Capris & Pants, Shorts
Accessories: Belts, Bags, Backpacks, Caps, Gloves, Wallets
Puma also offers Sports and running equipment including cricket gear like bats, pads and gloves. Further it offers performance and sport style products in categories such as Football, Running, Training and Fitness, Golf, and Motorsports.
About Puma:
Puma is the designer, manufacturer and seller of footwear, apparel, accessories and sports equipment and its products are marketed all over the world. The brand has a great mark in the minds of the people and it strives to keep that name by offering different range of products satisfying the customer needs. Puma is a famous sportswear multinational company based out of Germany and  is well known for its high-end athletic shoes, lifestyle footwear and other sportswear. The company was founded in the year 1924 and employs over 10,830 people across the world.
Social Media URLs:
Facebook: https://www.facebook.com/PUMA
Twitter : https://twitter.com/puma
YouTube : https://www.youtube.com/user/puma