Jiva Ayurvedic Health Center Phone Number – Contact Number
Jiva Ayurveda was started in the year 1998 with the mission of "taking Ayurveda to every home". It is an ISO 9001:2008 certified company to produce wide range of Ayurvedic products. Jiva Ayurvedic centers are opened in most of the city and it holds dedicated doctors team and consultants who are aimed at offering the best treatments to the customers.
Jiva offer treatments for diseases like diabetes, arthritis, asthma, obesity, hypertension, spondylitis, piles, skin problems, sexual disorders, etc. It also maintains Jiva Telemedicine center where the consultation and treatments are offered through the telephonic conversation. Currently Jiva television shows have reached 50 million viewers across India.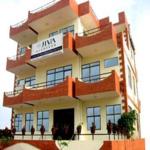 JivaAyurvedicHealthCenter Phone Number – The customers can contact the Jiva Ayurvedic Health Center by dialing the JivaAyurvedicHealthCenter Phone Number and can enquire regarding the health center timing,consultation hours and other details.
Jiva ayurveda Contact Details:
JivaAyurvedicHealthCenter Phone Number : 0129 4088152, 0129-4040404
JivaAyurvedicHealthCenter Email Id : contact@jiva.com, clinics@jiva.com
JivaAyurvedicHealthCenter Contact Number : 0129-4189111.
Jiva Ayurvedic Health Center Website : www.ayurvedic.org
Jiva Ayurveda Corporate Office:
Plot No:3, DLF Industrial Area
14th Milestone, Mathura Road
Opposite SSR Corporate Centre
Faridabad, Haryana
For any other information regarding the Jiva Ayurvedic Health center products people can visit  Jiva Ayurvedic Health center website