Haier Air Conditioner Customer Care, Service Centres, Head Office
Haier is one of the leading brands in the world that deals with Home and laundry appliances. Currently it has 5 R&D units, 61 trade companies and 21 industrial parks globally and employs 80,000 people in different parts of the country. It manufactures its products with the world class standards and aimed at offering the best quality products.
Haier Airconditioners are available in different models and stylish designs under categories like split AC and window AC. It includes many comfortable features line power consumption, 3D intelligent airflow, long distance air flow, Nano aquo etc.
Haier AC Customer Care
Haier Air Conditioner Customer Service Phone Number– The customers can call the Haier AC customer care numbers mentioned below to solve the issues related to the Haier AC. Customers can also visit the Haier AC Service Centers in India to repair & serivce their AC Products which are given below.
Toll-Free Number : 1800 102 9999, 1800 200 9999
Customer Care Number: 011-66214000, 011-66215000, 011-26952470/71/72/73
Fax Number : 011-26971562
Email Id: info@haierindia.com
Haier Head Office Address India
Haier Appliances India Pvt Ltd,
Building Number 1, Okhla Industrial Estate,
Phase III, Opposite Modi Mill,
New Delhi-110020, India.
Haier AC Service Centres India
Delhi
Kaygee Electronics
Address: Shop No: 7, Near Metro Stataton,
Ramesh Nagar, New Delhi West, Delhi, 110015
Phone: 9810123059
Delhi
Vee Kool Systems
Address: 5/27-B Jungpura B Mathura Road,
Jungpura, New Delhi South, Delhi, 110014
Phone: 9811410363
Delhi
Cool India Expert
Address: C-79, Shop No-2, Gali-4, Ganesh Nagar,
Pandav Nagar Complex, Karawal Nagar,
Delhi East, Delhi, 110094
Phone: 9717950971
Delhi
My 247 Services Private Limited
Address: A-10, Allahabad Bank, Appt Mayur Vihar – I
, Shahdara Mandi, Delhi East, Delhi, 110032
Phone: 9310070701
Delhi
Home Care Solution
Address: A-143, First Floor, Pulpehladpur
, New Delhi South, Delhi, 110044
Phone: 8588879998
Ahmedabad
Moon Aircon
Address: Savgun Nagar, Opp Laminagar,
Meghanainagar, Ahmedabad, Gujarat, 380001
Phone: 7621955038
Bangalore
Future Tech Service
Address: No.132, Balaji Batika, 1St Main, 6 Th Cross,
St Bed Layout, 4Th Block, Koramangala, Bangalore-560034
Phone: 9902277203
Bangalore
Dsc Bangalore
Address: Meva Plaza, No-102, R.V. Road, Near Lalbagh,
West Gate Circle. V.V.Puram, Bangalore-560 004
Phone: 9036904847
Mumbai
M Square Engineering Services
Address: Kishor Villa Building, Ground Floor, Office No. 1,
Worli, Mumbai G.P.O., Maharashtra, 400001
Phone: 9420008493
Mumbai
Appli Care Llp
Address: Shop No 14, Mulchand Zaverchand Sra Chs Ltd,
Near Allahbad Bank, Chembur, East Mumbai 400071
Phone: 9970502736
Mumbai
Khalsa Ac Care
Address: B 3/22, Shop No-3, Sector-3, Vashi,
Sec-26, New Mumbai, Maharashtra, 400703
Phone: 9869040595
Mumbai
Yash Services
Address: Ground Floor, Shop-4, Old Panvel, Takka.
Near Kings Show Room, Panvel City,
New Mumbai, Maharashtra, 410206
Phone: 7738418181
Mumbai
Krishna Electricals
Address: K.D.Appartment, Shop No-1, Mumbai Pune Rd.,
Thakurpada, Mumbra, Thane-400612
Phone: 9967486767
Chennai
Suriya Systech
Address: No.1, Aranganathan Subway Road,
Saidapet, Chennai-600015
Phone: 044-49586556
Chennai
Hi-Tech Refrigeration
Address: 102/3. Bricklin Road, Purasaiwakkam,
Vepery, Chennai City North, Tamil Nadu, 600007
Phone: 9444153848
Chennai
Sri Sai Airtech
Address: No.T-80, 4Th Main Road, Sri Rangam New Town,
Wimco Nagar, Thiruvotriyur, Chennai-600019
Phone: 9941088552
Chennai
P V R Enterprises
Address: 10-B, Murugan Koil St., Sri Nagar Colony,
Tirumullaivoyal, Tambaram, Tamil Nadu, 600062
Phone: 04465491100
Hyderabad
Sri Laxmi Enterprises
Address: 12-6-2/7 Vivek Nagar, Hyderabad,
Kukatpally, Secunderabad, Telangana, 500072
Phone: 8978700166
Hyderabad
Hitech Techno Service
Address: 13-6-434/A/23 Ground Floor, Jyothi Nagar, Ring Road,
Lunger House, Hyderabad City, Telangana, 500008
Phone: 9059339768
Hyderabad
Sri Ram Techno Services
Address: H No: 1-10-7, Ground Floor, Road No: 2B,
Dwaraka Puram Colony, Hyderabad – 500060
Phone: 9849020804
Hyderabad
Deccan Refrigeration
Address: 12-15-M-3/25 Beside Cde, Manikeshwar Nagar,
Ou Campus, Jama I Osmania, Secunderabad, Telangana, 500007
Phone: 9705235370
Kolkata
J. S. Enterprises
Address: 10 Meherali Mondal Street, Nr. Mominpur,
Opp. – Bismalah Place, Kolkata, Mominpur,
Calcutta South, West Bengal, 700027
Phone: 9007127567
Kolkata
Freezing Service Cetre
Address: 63 Shakespeare Sarani,
Kolkata, West Bengal, 700017
Phone: 9331012995
Kolkata
Hi-Care Services
Address: Holding No. – 1, P K Guha Road, Lp 102/2,
Dumdum, Kolkata North, West Bengal, 700028
Phone: 8336911848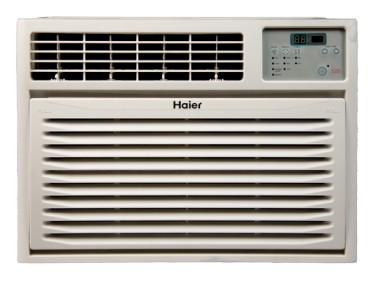 For any other information regarding haier air conditioner price, haier air conditioner reviews, warranty information and other queries you can visit the Haier Website :  www.haierindia.com