Birla Sunlife Mutual Fund Customer Care, Email ID, Toll Free Number
Birla Sunlife Customer Care Number – For more queries and details contact Birla Sunlife Mutual Fund customer care number related to investments , share and for other services.
Customers can make use of Birla Sunlife Mutual Fund Customer Care number for registering queries and enquiring about the services offered by the company.
Birla Sunlife Toll Free Number :1-800-270-7000
1-800-22-7000 (mtnl/bsnl)
Birla Sunlife Email Address:connect@birlasunlife.com
Customers who want to buy and check their NAV's can visit Birla Sunlife Mutual Fund Website.
If you have already registered and would like to access your fund portfolio, you can do so by checking the above website which can be also used for logging to Birla Sunlife Mutual Fund online Login.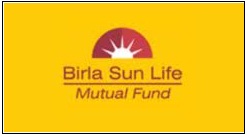 Birla Sun Life Mutual Fund – (BSLMF) is a joint venture between Aditya Birla Group and Sun Life Financial which is into Mutual Fund offerings. The company is one of the leading mutual funds investment companies in India that offers schemes like Equity fund, Debt fund and Systematic Investment Plans (SIP).  Tax saving schemes from the company are widely popular among the investor community for good returns and also saving yearly taxes to the salaries class.
If you have already invested or would like to purchase the new fund offerings from the company you can either visit the website mentioned above or alternatively call the Birla Sunlife Customer Care Number given above to resolve your queries.