Tiffen India – Contact Number, Address, Dealers & Service Centers Info

Contact Tiffen India: If you are looking to contact the company with any product/service related queries with regard to Tiffen filters, Steadicam and other photographic and video equipment then listed below are the contact number, service centers, dealers and distributors info for your reference.
Phone Number:022-24051258
India Website: http://www.agiv-india.com/
International Website: http://www.steadicam.com/
Dealers & Service Centers India: Tiffen and Steadicam products are sold and serviced through the company's network of authorised resellers listed below. Agiv India and Visual Technologies are the dealers and service providers in India.
Mumbai:
Agiv Pvt. Ltd (Steadicam)
85, V N Purav Marg. Sion
Chunabhatti Road
Mumbai 400 022 India
Email [email protected]
Chennai:
139, Arcot Road
Kodambakkam, Chennai

Delhi:
Visual Technologies India Pvt. Ltd. (Lowel)
370-371 Sahi Hospital Road
Jangpura, New Delhi – 110 014, India
Phone: +91 11 2437 9961 – 64, 2437 8592
Fax: +91 11 2437 8591, 2437 5843
About Tiffen®: The company headquartered in Hauppauge, Long Island, New York is a leading manufacturer and supplier of photographic filters and lens accessories for the consumer/professional imaging and the broadcast television industries for over 70 years.
The company is known for its innovative product design and quality for which they have been recognized with Technical Achievement Awards like the Emmy Award from the Academy of Television Arts and Sciences and also Scientific and Engineering Award from the Academy of Motion Picture Arts & Sciences.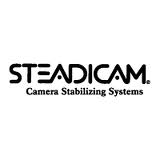 The company offers a wide range of products which include: Consumer, Motion Picture and Television, Digital, Tripods and Support Systems and not forget the special effects filters. The have also expanded into a high-tech line of support products called Steadicam® Camera Stabilizing Systems.