Padmini Electric Chimney Customer Care Number
 Padmini Appliances offers wide range of home appliances to the customers with best quality. With its experience over the years the company had been developed as one of the largest manufacturer of the home appliances in India. Padmini is also specialized in offering the electrical home appliance like Electric Chimneys equipped with latest technology and advanced features. It includes instant deodorizer, push button control, reduced noise emission, baffle filter, single motor design and many more comfortable features to cater the needs of modern lifestyle. The company was established in 1981 and received ISO 9002 accreditation for the state of the art plant located in Europe.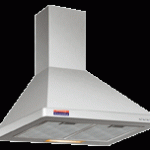 Padmini Electric Chimney Customer Service Number –  The customers can refer the Padmini Electric Chimney India Customer Service  Phone Number to enquire about the electric chimney installation,cleaning and other details.
Padmini Electric Chimney Customer Service Number : 011 – 28313717
Padmini Contact Number: 011-283-147-80, 32902091
Padmini Electric Chimney Email : [email protected], [email protected]
Padmini Electric Chimney Website: www.padminiappliances.com
Fax: 011-28313717
Padmini Head Address:
34, Transport Centre,
Punjabi Bagh Chowk,
Rohtak Road,
Delhi-110035,
India.
Customers can get in touch with through the Padmini esssentia customers care number and get your problem solved. For any other information regarding installation and warranty,  users can view the Padmini Electric chimney website .