Essel Nasaka Customer Care Number
Essel Nasaka Customer Care Number is provided to the customers for the enquirers regarding the Nasaka water purifiers and Lighting products. It is a Japanese technology water purifiers from Essel and Okaya group which assures customers good health by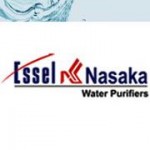 providing safe and pure drinking water. Essel Naska water purifier is to guarantee Health and the product is tested thoroughly by most prominent personality and delivers the best product. Its manufacturing plant is located at Baddi, Himachal Pradesh and head office in Delhi Essel Nasaka products are available in all parts of country.ssel
Essel Nasaka Water Purifier Customer Care Number:
Following is the customer care number of Essel Nasaka Water Purifier where customers can call up the number and get their issues solved regarding the purifier and they can even place their orders regarding the product.
Essel Nasaka Customer Care:0172-4995601.
Essel Nasaka Phone Number, Toll Free Number:
In addition to the above number customers can also call up the Head Office land line number and can also fax to the number and also call to the toll free number regarding the product as follows:
Head Office Phone Number:011-47451500.
Alternative Land line Number:011-46472010-90.
Fax Number:011-45112390.
Toll Free Number:1800-102-8808.
Essel Nasaka Head Office Address:
Essel Nasaka,
D-7, Udyog Nagar,
Rohtak Road,
New Delhi,
India-110041.
Customers also got an email facility for any issues or complaints on the Essel Nasaka Water Purifier.
Essel Nasaka Email 1:[email protected]
Essel Nasaka Email2:[email protected]
Customers can also sms their complaint to the number 9313141414.
In addition to the above information,customers can also visit website to know about the Essel Nasaka  Water Purifier technology, products, services.