DLF Builders Phone Number
DLF Limited is one of the largest real estate developers in India. It was established in 1946 and headquartered in New Delhi, India. Kushal Pal singh is the chairman and CEO of the DLF Company who is known to be one of the richest people in the world. DLF Builders is very popular in developing residential buildings, offices and retail properties. Currently DLF holds presence in 15 major states in India and has 314 msf of planned projects and many more running projects in India.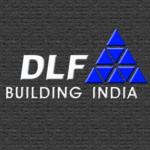 DLF Builders Phone Numbers are provided below for the reference of people who are in search of DLF Builders phone number to enquire details about  DLF building construction location,apartment details etc..
DLF Builders Phone Number : +91-11-42102030
DLF Construction Head Office:
DLF Centre
Sansad Marg,
New Delhi- 110001,
Tel: +91-11-42102030
Registered Office
DLF Ltd.
DLF Shopping Mall, 3rd Floor
Arjun Marg, DLF City Phase-I
Gurgaon-122002
Tel: +91-124-4334200
DLF Builders Website : www.dlf.in
For any other information regarding DLF Builders visit DLF India Website.