Blue Ant – Customer Service, Contact Details
Blue Ant is mobile audio products manufacturing and supplying company that also supplies branded product to customers all over the world. It delivers products of highly advanced technology in such a way that no interruption occurs during their telephone call or when customers are listening to their favorite music. The company extremely cared for the environment and designs the products in such a way that it lessens the impact on the nature.
It recycles the material for packaging and other components and also stands by warranty of products supporting customers whenever they require. The company takes care each and every step in designing and manufacturing the product till the product get distributed to the destination. Pump HD Sportbuds, Q3 Premium Smartphone Earpiece, Ribbon Stereo Bluetooth, Stereo Head Phones, etc are different products of the company.
Blue Ant – Customer Support Form:
For any enquiries or support to any product, customers can use Contact Form and snapshot of the form is shown below. Customers need to select individual product for any enquiries about products.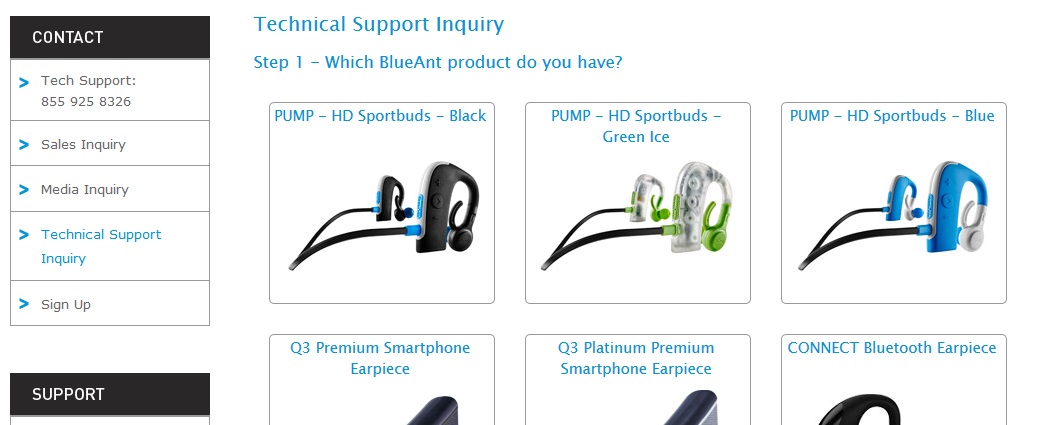 For latest products, customers can refer the company Website .