Vodafone Customer Care Number, Toll Free Number, Email Address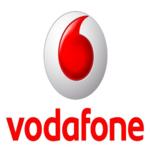 Vodafone Customer Care: Vodafone users can make note of  Vodafone Customer Care Number mentioned below to contact the company Customer service team and register your complaints. If you have any problems with regard to your bill, service disruptions, post paid, prepaid, blackberry, internet, broadbad, subscription services, activation/deactivation of sim and other telecom service issues you can reach out to the below toll free number or customer service email-id given below for resolution of your queries.
Vodafone Customer Care Number : 9884098840 / Vodafone Care on +91 9820098200.
The above mentioned number can be dialed from any phone at any time.
How to Reach Vodafone Customer Care: From your Vodafone mobile number, you can dial 198/111(chargeable) and then select 1 for language and then 7 to speak to Vodafone Customer care executive. Alternatively if you are mobile is lost or if there is a need to dial in from other mobiles/landlines you can dial in the the region level customer care numbers of Vodafone given below for all the Indian states.
Vodafone India Customer Care Email : Customers can write to the company with their issue to the following Vodafone India Customer Care Email-id  vodafonecare.mum@vodafone.com. Pls mention your Name, Mobile Number for which your enquiry is regarding followed by detailed description of your complaint so that the customer service team can respond to your email queries.
Alternately users who would like to send written complaints to the company can also do so by sending /faxing their complaints to the following address / fax number:
Vodafone India Limited
Peninsula Corporate Park
Ganpatrao Kadam Marg
Lower Parel, Mumbai – 400 013
India
Email: vodafonecare.mum@vodafone.com
Fax: +91- 22 66661200.
Vodafone Customer Care Numbers India
Given below are state wise Customer Care Numbers of Vodafone in India along with their respective Support Email-id's to whom you can address your complaints via email.
For any information regarding Vodafone Customer Services , Vodafone Caller Tunes , Vodafone Online Recharge , entertainment , download , call management services visit the Vodafone India website : www.vodafone.in.
About Vodafone India : Vodafone India is one of the leading Telecom players in India started in 1994 by taking over the then popular mobile company Hutch. Vodafone Essar  has over 135 million customers as on March 2011 and has been awarded 'Most Respected Company' in the Telecom Sector for 2010 and the 'Most Trusted Service Brand' in India for 2010, by a survey conducted by India's leading business weekly.
Vodafone Inida Corporate Address & Contact Number
Peninsula Corporate Park
Ganpatrao Kadam Marg
Lower Parel, Mumbai – 400 013
India.
T +91 9619215000
F +9122 24963645.