Swaraj mazda trucks – contact number
Swaraj Mazda is one of the leading automobile manufacturers in India. It is specialized in manufacturing automobiles like trucks, buses, ambulances, police personnel carriers etc. It was established in the year 1983 and completely managed by the Sumitomo Corporation of Japan and Punjab tractors Limited. Through its wide network presence it markets its vehicles in India as well as to other countries like Ghana, Ivory Coast, Rwanda, Jordan etc. By using the latest technology it offers advanced featured products to suit the modern generation. As of 2011 the company changed its name to SML ISUZU Limited and stopped using the name Swaraj after that.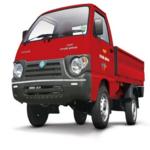 Swaraj mazda trucks contact number – People who are interested to buy Swaraj mazda trucks,enquire  details regarding Swaraj mazda trucks models, mileage ,can make use of the Swaraj mazda contact numberwhich is provided below.
Swaraj mazda trucks contact number : 0091-172-2647700 to 10
Swaraj mazda trucks fax number : 0091-172-2615111
Swaraj mazda trucks website : www.swarajmazda.net
For more information regarding Swaraj mazda trucks price, models mileage and other details visit the Swarj mazda website