Mahindra Trucks India Phone Number
Mahindra Trucks are the vehicles brought by the Mahindra & Mahindra Ltd. It is a diversified group and among that Mahindra Trucks and bus division is mainly focussed on designing, manufacturing and marketing many best commercial trucks and buses as per the business needs. Trucks comprises of ergonomic design and style. Along with that the vehicles are designed in such a manner so as to save the fuel, maintenance hassles, better speed etc. The products are categorised as per the specification like Torro 25, Torro 25 9S Bogie, Truxo 25, Truxo 31, Traco 35 and Traco 40.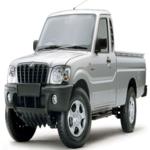 Mahindra Trucks India phone number are mentioned below for the people to know details about Mahindra Truck Indian dealers, models etc.. .The consumers can refer the Mahindra Truck India phone number to register their queries and doubts.
Mahindra Truck India phone number :91-22 -66483051
Mahindra Truck E mail Id : contactmnal@mahindra.com
Mahindra Trucks India Web URL Link : https://www.mahindra.com/OurBusinesses/truck-bus-manufacturers.html
For any other information regarding  Mahindra Truck dealers, specs,sales ,costs , people can dial Mahindra Truck India Phone Number.