Samsung Refrigerator Customer Care Number, Service Centers, Warranty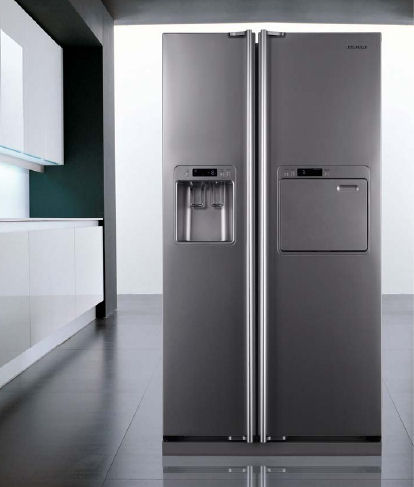 Samsung Refrigerator Customer Care offers services to the customers with regard to any issues with the refrigerators bought from Samsung. Customers can call to the customer care number provided below for warranty claims, product support.
Samsung Refrigerator Customer Care Details
Customer Care Phone Number
The customers can refer the Samsung Refrigerator customer care numbers mentioned below and make use of the services offered by the Samsung Refrigerator customer care. The service is available from Monday to Sunday between 9:00 a.m. to 8 p.m.
Toll Free Number : 1800 3000 8282, 18002668282
1800 110011(From MTNL/BSNL Lines)
Phone : 3030 8282 (Prefix Local STD Code)
Company Website : https://www.samsung.co.in
Samsung Refrigerator Service Centres by City
Samsung Refrigerator Service Centre-Bangalore
No. 522/11, 63rd Cross, 5th Block, Rajaji Nagar
City : Bangalore
Karnataka, India.
Samsung Refrigerator Service Centre-Kolkata
P280/1, Bangur Avenue, Block A, Near Modern School
City : Kolkata
West Bengal
India.
Samsung Refrigerator Service Centre – Mumbai
Name : Vision Services
Address :
Plot No.646 /11,
Old Kolsawadi, Kapad Bazar Road,
Lane Opposite To Padadi Mhim.
City : Mumbai
Phone Number : 022-32663555, 9834000000
Email-id : samsungvision@gmail.com
Samsung Refrigerator Service Centre – Visakhapatnam
Name : Ajit Digital Engineering
Address :
No.N7-11-1, Ground Floor,
Esi Hospital Rd,
Near Pantulugari Meda
Old Gajuwaka.
City : Visakhapatnam
Phone Number : 91-9440190753
Samsung Refrigerator Service Centre – Hyderabad
Name : Touch Home Express Pvt Ltd
Address : 6-3-1186/5/2, Begumpet, Lane Beside.
City : Hyderabad
Phone Number : 040-44664477
Samsung Refrigerator Warranty
Samsung refrigerator generally has a 5 year warranty period for compressor. Refrigerators with digital inverter and top mount freezer have 10 year warranty.
Under warranty plastic, bulb, tube and glassware are not covered.The warranty is not transferrable. It is confined to the first owner only.
Repair or replacement of the product is carried out through company's authorized service centres.
For further information on warranty for Samsung refrigerators please visit company website.
About Samsung Refrigerator
Samsung refrigerators design offers extensive storage capacity, flexibility and super cooling technology. It has a wide product range which includes refrigerators like food show case refrigerator, convertible freezer to fridge refrigerator.
Samsung refrigerators have four-door Flex, French door and side by side, Top Mounted Freezer, Bottom Mounted Freezer door design. Its features make it unique in the refrigerator technology. Samsung's 32-inch 25 cubic feet, French door with external water dispenser has specifications such as High-Efficiency LED Lighting which Illuminates Virtually Every Corner, Twin Cooling plus Helps Produce Stay Fresher Longer and Fresh, Filtered Water available Straight from Your Refrigerator.
Frequently Asked Questions
Where can I get information about warranty check?
You can get a complete detail of the warranty in company's website. Please visit the website.
In Samsung Frost Free Refrigerator what is Quick Cooling Mode?
It activates and blows cold air into fridge with temperature reaching 1°C. By this you will have cold beverage in 65 minutes.
Where can I find Samsung service centres for refrigerators?
Some service centres are listed above. To know your store locator please visit website.
For more information about Samsung refrigerator price, Samsung Refrigerator models and other details visit the official website. The link to the website is provided above.
Visit Samsung's Face book fan page to know more about refrigerators.
Facebook : https://www.facebook.com/SamsungHomeAppliances/