Sony Projectors Customer Service Number , Service Centers & Warranty
Sony Projectors Customer Service number – Customers can make use of Sony digital projectors customer service number which is provided below and avail their services and also customers can know about Sony Projectors Models which include Sony Compact Projectors, Sony Mobile Projectors, Sony Home Projectors  etc.
SONY PROJECTORS CUSTOMER CARE DETAILS
Sony Projector Customer Service Number is provided for customers for any sales related enquires and Sony Projector service related queries or complaints to be solved by calling to the numbers furnished below.
Customer Service Number : 1800 103 7799(for all MTNL/BSNL) (9am to 7.30pm).
Toll Free Number : 1800 3000 2800(9am to 9pm).
Phone Numbers by region
Delhi : 26991205
Mumbai : 28231558
Bangalore : 25211050
Kolkata : 24858999
Chennai : 28292211
Website : www.sony.co.in
Sony Projector Service Centers
Below provided is the list of addresses of service centers of Sony Laptop in India.
Sony Service Center – Bangalore
Name : Sony Center
Address : 303, 100Feet Ring Road, 7th Block, D214th Phase, 3rd Stage, Banashakari.
City : Bangalore
Area Name : Banashakari.
Phone Number : 26796278/79
Sony Service Center – Chennai
Name : Sony Center
Address : No 1, Subbaraya Avenue, Abhirampuram.
City : Chennai
Area Name : Abhirampuram.
Phone Number : 4211 9922 11
Sony Service Center – Kolkata
Name : Sony Center
Address : 32 Hazra Road Manuja Towers (Gnd Floor) Kolkata
City : Kolkata
Area Name : Hazra Road.
Phone Number : 033-24850642/44
Sony Service Center – Hyderabad
Name : Universal Electronics
Address : 10 4 43/4/A 1st Floor Zarar Chamber Humayun Nagar Mehadipatnam Hyderabad
City : Hyderabad
Area Name : Mehadipatnam
Phone Number : 42009296/9000166339
For more Service centers customers can visit this link.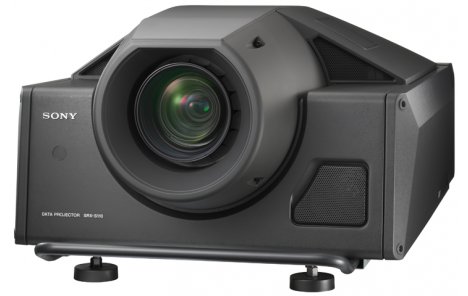 Sony Projector Branch Office Addresses
Delhi Address :
Unit # 405 – 407, 4th Floor,
Copia Corporate Suites,
Jasola District Centre,
New Delhi – 110010
Contact Number : 1800-103-7799 (Toll Free)
Fax Number : 011-42458844.
Bangalore Address :
No.768, 100 Feet Main Road HAL,
IInd Stage, 12th Main, Indira Nagar
Bangalore – 560038
Phone Number : 080-66605555
Fax Number : 080-25294987.
Chennai Address :
2nd Floor, Hameedia Centre,
No 14/43, Haddows Road,
Nungambakkam,
Chennai – 600006
Phone Number : 044 – 28242571
Fax Number : 044-28234853.
Hyderabad Address :
6-3-676/A/2/3/4,
Punjagutta X Roads, Punjagutta
Hyderabad – 500082
Phone Number : 040-66115000
Fax Number : 040-23400014.
Ahmedabad Address :
101, Parth Complex, Ground floor,
Swastik Cross Road
Navrangpura
Ahmedabad – 380009
Phone Number : 079-26441040, 26441041
Sony Fax Number : 26460839.
Mumbai Address :
2nd floor, Crimpage Corporation,
Plot No. 57, Street No.17, MIDC,
Andheri East,
Mumbai – 400093
Phone Number : 022-6128 8000
Fax Number : 28312935.
Sony Projector Warranty
Sony business projectors have 3 years part and labor warranty. It provides On – Time Support for 1 year which entitles customers to loaner unit while their equipment is being repaired by Sony.contact number for On-Time Support Advanced Loaner Program (OTS): 877-350-3477.
Warranty is valid only when warranty card invoice are presented for service done by Sony India Service Centers. Warranty shall not cover any damages caused due to unauthorized adjustments.
For more details on Projector warranty please contact customer care or else visit authorized service centers.
About Sony Projector
Sony is a Japanese multinational conglomerate whose business includes consumer and professional electronics, gaming, entertainment and financial services. The projector models of Sony include Short Throw and Ultra Short Throw, Desktop and Portable, Installation, Home Cinema, Visualization and simulation and Laser projectors.
Sony S Series Short Throw and Ultra Short Throw Projectors make a great presentation partner for classrooms, offices and open-plan meeting areas. Sony's home cinema projectors include VPL-VW1100ES, VPL-VW500ES, VPL-VW300ES, VPL-HW55ES, VPL-HW40ES and VPL-VW5000ES.Sony also has light weight, easy to use and reliable projectors, desktop and portable.
For more information regarding Sony Digital Projectors visit Sony Audio System India website.
To locate Sony audio system service centers , visit Sony Service Centre