Oman Air Customer Care India, City wise Contacts, Complaint/ Escalation Process
Oman Air Customer Care India – Customers who have any reservation, booking, flight status enquiries, PNR check and any other queries related to their travel can contact the Customer Service Number of Oman Air India given below.
Oman Air Customer Care India :
Oman Air Helpline Number : 968 2453 1111
Customer Support Email : aptblr@omanair.com
Website: www.omanair.com
City-wise Oman Air Contact Numbers :
Oman Air Bangalore Office
City Office 203, 2nd Floor, Brigade Garden,
Church Street, Bangalore – 560001.
Customer Service Number Bangalore: 080 – 66784242 / 66787656.
Email: aptblr@omanair.com
Oman Air Calicut Office
Sky Tower, 1st Floor,
Opp.Hyson Heritage, Bank Road Junction,
Calicut – 673001.
Customer Service Number Calicut: 0495 – 483 271 6561/2.
Email: smccj@omanair.com
Oman Air Chennai Office
Dr Desabandhu Plaza, Ground floor,
No 47: Whites Road, Royapettah,
Chennai – 600 014
Customer Service Number : 044 – 22564377.
Email: aptmaa@omanair.com.
Oman Air Hyderabad Office
101, First Floor, 6-3-1093,
V.V.Vintage Boulevard,
Rajbhavan Road, Somajiguda,
Hyderabad – 500 082
Customer Service Number : 040 – 66605669.
Email: stationmanagerhyd@omanair.com.
Oman Air Kochi (Cochin) Office
5A, K.G. Oxford Business Centre,
Sreekandath Road, Ravipuram,
Cochin 682016
Customer Service Number : 0484 – 2610169/70.
Email: aptcok@omanair.com.
Oman Air Lucknow Office
GSA – R L Travels, F-5, First Floor,
Chintels House, 16, Station Road, Lucknow – 226001
Lucknow – 226001
Customer Service Number : 0522 – 2439154/78.
Email: aptlko@omanair.com.
Oman Air Mumbai Office
Centre 1, World Trade Centre,
19th Floor, Unit no 4, Cuffe Parade,
Colaba, Mumbai 400005.
Customer Service Number : 022 – 66859556/66959557.
Oman Air Delhi Office
City Office 10B Scindia House,
Connaught Place, New Delhi – 110 001
Customer Service Number : 011 – 49638841/49638846.
Email: stationmanagerdel@omanair.com.
Oman Air Thiruvananthapuram (Trivandrum) Office
'Padmasree', TC4/698(2),
Opp: Narmada Shopping Complex,
Toll Junction, Kowdiar,
Trivandrum 695003.
Customer Helpline Number : 0471 – 2501387.
If you are looking for any other newly added offices of Oman Air in India, you can visit their website here.
Flight Delays & Cancellation
There can be situations where delay/cancellation occurs due to bad weather, Enroute operating conditions, technical snags, and security and safety reasons. In those cases, passengers are updated with the changes to the provided contact details provided during the ticket booking. For ticket cancellations, the refund amount is paid back in the same mode of payment under the terms of the company with/ without deductions.
Oman Air Complaint/ Escalation :
If the consumers have any issues regarding the flight bookings, cancellations, refunds and any other services provided by the Oman Air, they can resolve the issues by immediately complaining to the customer care team or airport authorities. Otherwise, the passengers can send their concerns by filling the complaint form provided in the website.
Complaint/ Query Form: https://in.via.com/bdo?action1=cont
About Oman Air :
Oman Air is Oman's national air carrier based out of Muscat and was started in the year 1970 by Peter hill. Fligh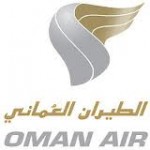 t operations kicked off in 1993 and in 2007 the airline has started its long distance flights with Bangkok to London Flight. The airline is a member of Arab Air Carriers Organisation and operates its flights over 296 flights a week, connecting a network of 36 destinations in 19 countries across the globe.
Oman Air launched its frequent flyer program in the year of 2007 named 'Sindabad' jointly in the partnership agreement with Etihad Airways and Gulf Air. The national carrier of the Sultanate of Oman Air has also been nominated in the Leading Airline of Middle East category of the prestigious World Travel Awards 2010.
Oman Air Social Network :
Facebook: https://www.facebook.com/omanair
Twitter: https://twitter.com/omanair
Youtube: https://www.youtube.com/user/OmanAirCompany