Olympus India Customer Care Number, Service Centers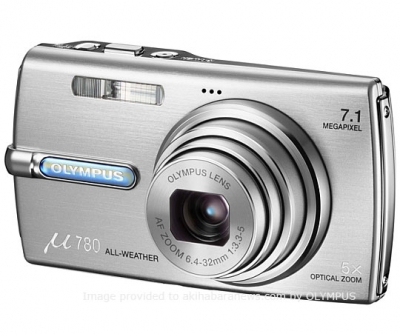 Olympus India Customer Care Number – Customer who have any issues/queries with regard to their Olympus products can contact the support numbers of Olympus which are listed below. For quick resolution of your queries and service issues please keep your Model Number, Year of Manufacture, Dealer name where the product was purchased and Complaint Number if already raised before.
Olympus Digital Camera Customer Care Details
Olympus Digital Camera Customer Support number is provided below. Digital Camera Customers can also call the below numbers to solve any of your product or service queries. If you need more information with regard to latest drivers & downloads, new software, manuals for your products, product registration and warranty claims then you can either visit the company website or alternatively call the company.
Phone Number : 022-61420400 / 022-2261-1274, (91) 22-2261-4015
Website : https://www.olympus-imaging.co.in/
Corporate Website : https://www.olympus.in/
Email Support : oimi_customerservice@olympus.in
Corporate Address
Olympus Imaging India Pvt. Ltd,
8th Floor, Corporate Park 2, Sion-Trombay Road,
Chembur, Mumbai – 400 071
Maharashtra, India.
Olympus India Authorized Service Centers
Below is the list of service centers for Olympus digital cameras. Customers can visit the ASC to avail the services. Apart from these, there are collection centers. To know the addresses of collection centers you may visit the official website.
Olympus Digital Camera Main Service Center – Mumbai
CREATIVE PERIPHERALS & DISTRIBUTION PVT.LTD,
375/377, BABU BLDG.,
OFFICE. NO. 20, 2ND FLOOR,
LAMINGTON ROAD, GRANT ROAD (E),
MUMBAI – 400 007
Phone : 022 – 32914477
Email Id : support@ecreativeindia.com
Olympus Digital Camera Service Center – Mumbai
Sunder Brothers, 225,
Commissiriat Bldg,
Nxt to Old Handloom House,
Dr.D.N.Road, Fort,
Mumbai – 400001
Phone : 22611274/ 22614015
Email Id : cameracarecentre@gmail.com
Olympus Digital Camera Service Center – Bangalore
Shetala Camera, Unit no. 104,
Ground Floor, Shree Complex,
#73 St. Johns main Rd.,
Opp. Rbanms Ground,
Bangalore – 560042
Phone No : 080 – 41238528 / 41238529
Email Id : pk.satishkumar@gmail.com
Olympus Digital Camera Service Center – Chennai
Digital Camera Service Centre,
Shop no35, Ground floor,
Cisons Complex no.150/2,
Montieth road, Egmore,
Chennai-600008
Phone No : 044 – 43504357
Email Id : olympusdcsc@gmail.com
Olympus Digital Camera Service Center – Hyderabad
Digital Camera Service Centre,
Shop No:13, Ground floor,
Srinilaya estate, 8-3-945,
Ameerpet,
Hyderabad-500073
Phone No : 8885721721
Email Id : olympusdcschyd@gmail.com
Olympus Digital Camera Service Center – Kolkata
Capital Electronics,
12 Jawaharial Nehru Road,
Kolkata – 700013
Phone No : 033 – 22281521 / 22281521
Email Id : capitalservice@vsnl.net

Olympus Digital Camera Models, Drivers & Downloads
The digital camera product range of Olympus consists of Stylus-1, XZ-2, XZ-10, SH-2, SH-60, TG-4, TG-3, TG-860 and SP 100 EE. The drivers for the above mentioned camera models are available in the official website of the company.
About Olympus India
Olympus founded in the year 1919 is one of the leading manufacturer of optic and digital products like the cameras, binoculars, microscopes and other audio devices for medical and industrial purpose.
Olympus Imaging India Private Limited was established to cater to the high growth markets with primary focus is on the sales & marketing of Digital Still Cameras, Olympus PEN, DSLRs, Accessories, Binoculars and Voice Recorders. Through its exclusive chain stores and zones the company is focused to cater to the audience across the country with stores in Bangalore, Cochin, Delhi, Kolkata, Mumbai, Noida & Pune with other stores to come in soon.
For more information related to Olympus Compact Digital Cameras, latest models, prices and reviews, visit the company official website.