NVIDIA India Customer Care, Service Centers, Office Addresses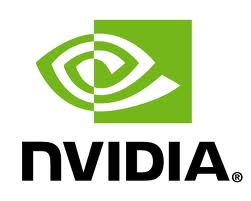 NVIDIA – Customer Care India, listed below are Customer care, customer service and support details of NVIDIA in India. Also listed are the Dealers & Service Centers in India along with the company office address in India. You can reach the below contact number for any product/service queries on NVIDIA products like the graphics cards, processors, drivers, chip-sets.
NVIDIA Office Addresses in India
NVIDIA – Bangalore
C-1 "Jacaranda", Wing-A
Manyata Embassy Business Park
Outer Ring Road
Bangalore-560 045, India
Phone : +91 80 66948400
9th 10th Floor, L6 Silver Fir
Manyata Embassy Business Park
Outer Ring Road
Bangalore – 560 045,India
Phone : +91 80 66948400
NVIDIA – Hyderabad
Plot # 6A&B, IT Park Layout
Nanakramguda
Serilingampally Mandal
RR District, Hyderabad-500046
Andhra Pradesh, India
Phone : +91 40 6657 7500
NVIDIA – Mumbai
NVIDIA Graphics Pvt Ltd
CNB Square
No. 127 Andheri Kurla Road
Village Chakala
Andheri East, Mumbai – 400 093
India
Phone : +91 022 4376 4567
NVIDIA – Pune
Panchshil Tech Park
Plot 4, Survey No.1678-1683
Near Rahul Cinema & Pride Hotel
Shivajinagar
Pune-411005, India
Phone : +91 20 6641 3000.
NVIDIA Service Centers in India
Dealers & Service Centers: There are many distributors through whom the company distributes its products in India and also provided after sales support. Abacus, Aditya Group, Rashi Peripherals, Zebronics and TAG are authorized dealers in India for all the GEFORCE products. You can refer to their website or alternatively call the above numbers to contact the company.
NVIDIA Service Center – Bangalore
Address : # 4th Floor, Pride Hulkul, Lalbagh Road
City : Bangalore
Karnataka, India.
Pincode : 560002.
Phone Number : 22534202
NVIDIA Service Center – Chennai
Address : 20/1, Club Road, Chetpet,
Behind Shree Mithai
City : Chennai
Tamil Nadu, India.
Pincode : 600031.
Phone Number : 42849275/76
NVIDIA Service Center – Mumbai
Address : 507, Aditya Arcade, 5th Floor,
Topiwala Lane, Grant Road(East)
City : Mumbai
Maharashtra, India.
Pincode : 400004.
Phone Number : 040471231/4 , 404311611/2, 09619526365, 9004600066
NVIDIA Service Center – New Delhi
Address : 604, 605a, Skylark Bulding, 60,
Nehru Place
City : New Delhi
Delhi, India.
Pincode : 110019
Phone Number : 46609915-16
NVIDIA Service Center – Secunderabad
Address : 126, Sd Road, 1st Floor, Jaya Mansion
City : Secunderabad
Andhra Pradesh, India.
Pincode : 500003.
Phone Number : 66385708/66495708
NVIDIA Drivers& Software Download
If you are looking for latest drivers and software to be downloaded for any of your Nvidia products then you can visit the Website above.
NVIDIA Online Support
To access NVIDIA online support in India or if you would like to refer to the Frequently asked questions and technical support answers then you can refer to the site provided above.
About NVIDIA
Founded in the year 1993 with Headquarters in Santa Clara, Calif the company is known for its graphics products. The world was awakened to the concept of computer graphics by NVIDIA when in the year 1999 the company invented the GPU. Other than having roots in visual computing, NVIDIA also expanded its business into parallel computing and mobile computing.
Today most of the entertainment devices consist of the NVIDIA processors. Computer games rely on the GPU's to experience the visual reality at its closest! High skilled professionals innovate and create visual effects designed for the golf clubs environment to the jumbo jets. NVIDIA employs more than 7,000 people with operations in over 100+ countries with wide variety of products and 2,300 patents worldwide.
For more information Nvidia gaphic cards, processors and to know the latest updates of Nvidia products, you can visit the official website.