Bowers-Wilkins India Contact Number, Dealers, Service Centers & Website
Contact Bowers Wilkins India: Liste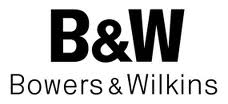 d below are Bowers & Wilkins Customer Care Number, Contact Address, Dealers, Service Centers information along with the website details for users to contact the company with any service/product queries.
Phone Number: (022) 2200 4040
Website: www.bowers-wilkins.com
Bowers Wilkins India Dealers & Service Centers: AudioVision is the Authorized Distributor for the company in India and any queries with regard their products/service cant contact the dealer. For service queries you can either drop a mail to Audiovisoin or call their phone number to raise any complaints.
Address:
2nd floor, New Empire Cinema Building
Fort, Mumbai
Fax: +91 (22) 2200 0909
Email: avi@audiovisionindia.com
Bowers & Wilkins is one of the innovative audio, video design companies who are famous for their audio products around the world. If you would like to buy the company products or would like to enquire the prices then you can contact the dealers in India listed above.