Kaff Cooking Range Customer Care Number, Head Office Address, Toll-Free Number
KAFF Cooking Range Customer Care Number, Head Office Address – KAFF produces a wide range of home and kitchen appliances with latest features and superior quality. It offers products like cooker hood chimneys, built in ovens, cooktops, wine coolers, cooking ranges, built-in hubs, dishwashers, built-in refrigerators and many more. Kaff Cooking Range includes 3 different models equipped with latest features and stylish designs. KTM 60, KSQ 60, KSQ 90 are the cooking range models offered by KAFF. It features 4 gas burners, grill and gas oven, stainless steel body, economically designed knobs, low-temperature handles etc. with all these advanced features it makes convenient for cooking and also saves energy.
KAFF Cooking Range Customer Care
Customers can write & ask their queries through below given KAFF Customer Service number  & Email Id and can know the services provided by the company.
Toll-Free Number: 18001802221 / 011 2700 7000(landline)
Email Id: customercare@kaff.in
Phone Number: 0124 – 4873000
Fax Number: 0124-4081096
KAFF Head Office Address India
KAFF Appliances (India) Pvt. Ltd.
Malibu Arcade, First Floor,
Near Water Reservoir,
Malibu Towne, Sohna Road,
Gurgaon – 122 101
KAFF India Regional Office Address
Chennai
Kaff Appliances (India) Pvt. Ltd.
Address: No. 229, 1St Floor, Royal Park,
Konnur High Road, Ayanavaram,
Chennai – 600 023
Phone: 044 – 45090292 / 93 / 94
Mumbai
Kaff Appliances (India) Pvt. Ltd.
Address: 25, 1St Floor, Evershine Mall, Link Road,
Chincholi Bunder, Malad (West), Mumbai – 400 064
Phone: 022 – 40213481
Kolkata
Kaff Appliances (India) Pvt. Ltd.
Address: A – 206, 2Nd Floor, City Centre – 2,
Rajarhat, Kolkata, West Bengal – 700 157
Phone: 033- 40620223
The company also designs a different variety of Appliances like – Cooker Hood Chimneys, Built-in Hobs, Ovens, Microwaves, Dishwashers, Refrigerators, Barbeques, Wine Coolers etc.., Customers can also use the above Customer Care Information if there is any problem in KAFF Appliances.
For more information about KAFF Products, visit the website: www.kaff.in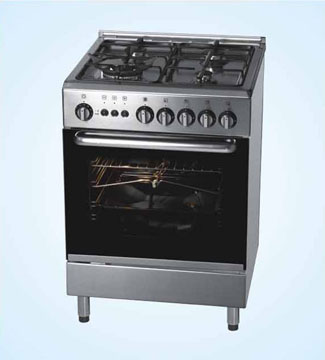 To stay in touch with the company customers can also follow the KAFF Social Media Stream for latest offers & products.
Facebook: https://facebook.com/kaffindia
Twitter: https://twitter.com/kaffindia
Instagram: https://www.instagram.com/kaffindia/?hl=en
To find the nearest KAFF Service Centres & Dealers in India Customers can click on the given link here.