Jabra India – Customer Care, Head Office Address, Warranty & Service Centers Details
Contact Jabra India: Listed below are Jabra Customer Care Number, Service Centers, Dealers in India along with the company website and Email support address for users to contact Jabra India with any service/product related issues or complaints.
Jabra Customer Care India :
Toll Free Number: 1800 425 3718 / 1800 425 3719
Support Email Id: support.in@jabra.com
Website: http://www2.jabra.com/in-en/
Dealer & Service Center Address: Redington India are the dealers and after sales service providers for Jabra products in India. If you have any issues or service complaints then you can contact the below address or call the above contact number to register a service request.
Jabra Head Office Address in India :
Redington India Limited,
New No 27, NRS Building,
Velachery Road, Saidapet,
Chennai-600 015,
India.
Jabra Warranty India:
Jabra offers 1 Year Limited Warranty on its products under which any product found with manufacturing defects will be repaired/ replaced by the authorized service centers. Please follow the instructions applicable for your region, or contact your local Jabra Support for guidance to know whether you can claim for warranty or not. Remember that you need to provide the Warranty card and the proof of purchase to claim warranty.
About the Company: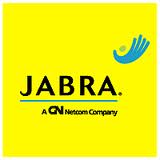 Jabra Corporation was started in the year 1983 and they are the leading hands-free device manufacturers in the world. They offer wireless solutions for the Music industry, MP3 players, Mobile phones and personal computing products. Its Bluetooth products are very popular and come in both mono and stereo (A2DP) types for music.
In India the company range of Bluetooth and corded model headsets are sold and serviced through Redington who are distributors for many leading and famous IT brands. To reach out to Jabra India Service Centre, refer to the website for nearest service centers in your location or alternatively call the customer care given above to fix a service appointment.
Jabra is a producer of headsets and speakers that employs 875 people all over the country, It has its sales offices all over the world that helps to enable the mobile phone users in all parts of the country. It includes the tremendous technology and set customers free empowering, accomplishing the tasks. GN is the parent company of Jabra having 140 years of experience in designing the state of the art of communication solutions. The company also received recognition from many countries for its design and innovation in the technology. The main aim of the company is to provide the products of high quality that provides customers with a better listening experience both at home and office.  Head sets, Speakers, Ear Phones, wired headsets, etc are different products of the company.