IFB Microwave Oven Customer Care Toll Free Number, Warranty & Support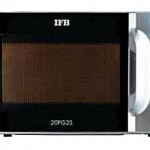 IFB Microwave Oven Customer Care Number is provided below for customers for customers to contact the company for any service queries or issues they may have with their IFB Microwave Oven.
IFB microwave oven Customer Care Details
Mentioned below are Contact details, email support, Service, complaint registration and Email Support details to enquire/register your product support issues to IFB Microwave Customer Support Team. Microwave oven Demo information and FAQ's are given below for the benefit of the customers to get detailed description regarding working of microwave oven. Email id is also mentioned here for the customers to login their complaint details.
Customer Care Phone Number:
18604255678(for BSNL & MTNL users),
(For others) 3900 4321
SMS Care: The Company also offers a mobile SMS care service through which users can raise their issues. SMS 'IFB' to 58888.
Customers can visit nearest service center in order to resolve their product issue. Click the link below to know your nearest IFB Dish Washer service centre.
Complaint Registration
Users who are not able to get their service queries answered through the phone or customers who have long service issues pending from the service centers can raise an online complaint through the online complaint registration facility made available here.
IFB MICROWAVE CUSTOMER SUPPORT, DEMOS, AND FAQ'S
Customers can clear their queries regarding IFB micro wave oven through following link .Customers can also get live demo about working of micro wave oven at the same above link: Customers can get updated information related to IFB microwave oven from the company website.
IFB Microwave Warranty
It provides 1 year manufacture warranty on the product.
Warranty period for magnetron and cavity is 3 years, which means you need not worry about microwave over for a long time.
For further more information on warranty claims please visit website.
About IFB Micro Wave Oven
IFB is a famous House appliances brand in India with its Washing Machine range being the top most products. They have also introduced other products in their model range with Microwave went on to become a good success. Here are some famous models of IFB Microwave oven India: IFB 30SRC1 (Rotisserie) Microwave, IFB 30SC3 Microwave, and IFB 20SC2, IFB 23BC3 Convection Microwave, IFB 38SRC1 Convection Microwave etc; the capacity of these ovens range from 25 to 38 liters. 17PM-MEC1 Solo – 17 litre Microwave Oven is in the list of top selling IFB micro wave ovens.
The IFB micro wave oven product range includes Convection, Grill, Convection plus Grill and Built-in ovens and rotisserie ovens. The features for rotisserie 38 liter micro wave oven are 150 auto cook menu, steam clean, deodorize, and keep warm, multi-stage cooking, quick start and child safety lock.
With the help of steam the grease in the machine is cleaned in a couple of minutes, this is what steam clean means. Deodorize makes the grill elements clean and the microwave free from germs and odor. Keep Warm feature delivers a very low power microwave pulse that keeps the temperature of your food at a constant level without overcooking it. It can be activated for a maximum of 90 minutes. This oven has in-built memory which can store up to three levels of cooking.
For any other information related to oven prices, product services and warranty please visit the company website provided below.
Website: www.ifbindustries.com