Honda Shine Bike Customer Care Number, Service Centers, Head Office Address
Honda Shine Customer Care Number, Service Centres & Head Office Address – Honda is one of the world's largest manufacturers of two wheelers and fastest growing company in India. It is a subsidiary of Honda Motor Company, Japan and established in the year 1999 at Manesar, Gurgaon, Haryana. It is the most trusted brand which manufactures a wide range of vehicles at the most reasonable price. Honda CB Shine is one of the popular products offered by the Honda company with best quality features and in the stylish design. It features Optimax engine, best mileage & pickup, maintenance free battery, spoke wheels, viscous air filter and many more that makes unique from other bikes.
Honda Shine Bike Customer Care Number is provided for the benefit of the customer to know details of the bikes regarding prices of the bike, mileage of the bike and other technical details.
Below mentioned are the Honda Bike phone number where the customers can enquire about Service, Specifications, and Delivery details.
Honda Shine Customer Care
Customer Care Number: 1800 103 3434
Email Id: customercare@honda2wheelersindia.com
Fax:  +91 – 124 – 2290891, 2290890
Honda Head Office Address
Honda Motorcycle & Scooter India Pvt. Ltd.
Commercial Complex II, Sector: 49-50
Golf Course Extension Road,
Gurgaon, Haryana (122018), India
Phone: 0124-6712800
Honda Shine Service Centers India
Hyderabad
Aadi Motors
Address: D. No- 8-6-906 / Mr / 1, Sagar Road,
Hasthinapur, Bn Reddy Nagar, Ranga Reddy, 500070
Phone: 9951991113
Hyderabad
Auto Fins Motors P Limited
Address: 2-2-1123, Tirumala Construction,
Near Railway Bridge, New Nallakunta, Hyderabad 500044
Phone: 9866501637
Hyderabad
Maximus Scooters & Motorcycle India P Ltd
Address: Door No 6 157,
Balapur X Road, Balapur 500005
Phone: 9246354999
Hyderabad
Ride Automobiles Pvt.Ltd,
Address: 14-44, Ip Uppal, Opp: SardarnagarNGRI, Habsiguda
Uppal Road, Uppal, Hyderabad 500039
Phone: 9703619091
New Delhi
Absolute Honda
Address: L 385-B, Mahipalpur Extension,
New Delhi 110037
Phone: 8285365668
New Delhi
Bawana Auto
Address: Near Valmiki Hospital,
Bawaba Road, Poth Khurd 110039
Phone: 9312168950
New Delhi
Bhasin Honda
Address: Near Metro Pillar No. 486,
Tilak Nagar, New Delhi 110018
Phone: 9560492898
New Delhi
Dhingra Honda
Address: K-54, Udyog Nagar, Peeragarhi Chowk,
Main Najafgarh Road, Peeragarhi 110015
Phone: 9717394591
New Delhi
Federal Motor Works
Address: 9, Scindia House,
Connaught Place 110001
Phone: 9213136372
Ahmedabad
Emerald Honda
Address: 475Automobile Market125001 Vasahat, Airport Road,
Opp. Gate, Sardar Nagar, Ahmedabad 382340
Phone: 9574009811
Ahmedabad
Innovative Honda
Address: Shreepal Nagar Society, Nr Shiv Shakti Bus Stand,
Off New C.G. Road, Chandkheda, Ahmedabad 382424
Phone: 9624252345
Bangalore
Ananda Honda
Address: Survey No. 5, Ambalipura Village, Marathahalli Sub-Division,
Near Sarjapur Road, Ibblur Flyover, Bangalore. 560103
Phone: 7259003030
Bangalore
Dhruvdesh Motors
Address: No 115Th, Cross 2Nd Block, Govindaraj Garden,
R T Nagar, Bangalore 560032
Phone: 9845021388
Bangalore
Haiku Honda
Address: No.36/2, 37, Geddalahalli, Kothanur Post,
Opp. St. Michael'S High School, Hennur Main Road, Bangalore 560077
Phone: 9108989820
Bangalore
Planet Honda
Address: Isccs Compound, No.113/2, West Of Chord Road,
Industrial Town, Rajaji Nagar, Bangalore – 560044
Phone: 9980927726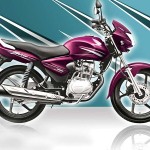 Bangalore
Saphire Honda
Address: #569/647-C Billekhalli, Dorasani Palya,
Bannerghatta Main Road, Banglore -76
Phone: 7353205007
Mumbai
Jhaveri Honda
Address: Shop No 2-3, 102 Shivdas Chapsi Marg,
Mazgaon, Mumbai, Near Sales Tax Circle 400009
Mumbai
Pilot Honda
Address: Kantilal Maganlal Estate(Panalal Compound),
Gala No. C-1/C, L.B.S Marg, Bhandup W, Mumbai 400078
Phone: 9167229996
Mumbai
Sai Point Honda
Address: Shop No. 426 Hariya Park,
G.C.C Club Road 401107
Phone: 9323333667
Chennai
Balaji Honda
Address: No, 83/4 Gnt Road,
Erukkancherry, Chennai. 600118
Phone: 9940051841
Chennai
Jk Honda
Address: P.No: 68, S.No:39, Naal Road Junction,
Mangadu Road, Kollacherry, Kundrathur, Chennai 600069
Phone: 8148146777
Chennai
Lodha Honda
Address: 107, 109 Mudhichur Main Road,
West Tambaram, Chennai – 600045
Phone: 9710032000
Chennai
Manasarovar Honda
Address: No.1/53 H, Sripuram Colony, 2Nd Street,
Butt Road, St. Thomas Mount, Chennai – 600016
Phone: 9944280136
Kolkata
Dugar Honda
Address: Holding No 395, Jessore Road,
P. S. Dum Dum, Kolkata 700055
Phone: 9831050222
Kolkata
Leaders Honda
Address: 63/1C, B.L. Saha Road,
Near South City Gardens, Kolkata 700053
Phone: 8482037146
Kolkata
Shah Honda
Address: 200/1, M.G.Road, Kalitala,
R.C.Thakurani, Ramchandrapur 700104
Phone: 9674277788
To Find the nearest Honda Shine Bike Dealers, click on the link provided. For further more information about the Honda Vehicles, kindly visit the Honda India Website. Customers can even submit the query by using the contact Form provided by the website. To avail that service, customers are requested to refer to the following link.