Air Canada Airlines India Customer Care, Escalation Contacts, Services Offered
Air Canada Airlines India Contact Number & Customer Care Numbers will help the customers to know about the flight arrivals, flight departures, reservations and other services. The Air Canada customer support number is provided below for the customers to contact the Air Canada.
Air Canada Airlines is one of the largest international airlines in Canada that offers air traveling at low prices. It is one among the 20 largest airlines in the world and employs 27,000 people globally. Its main headquarter is located in Montreal and holds extensive network over 5 continents. Air Canada on association with Air Canada Express serves 35 million passengers with its best services. It is the only international airlines in North America that received a four-star rating for its services.
Air Canada Customer Care Details
Customer service number : 011-41527891 , +91 11-4152-8181 ,
+91-11-4717-2900 (Within Delhi & Haryana)
Fax Number : 011-41527894 , +91 11-4152-7894.
Website: https://www.aircanada.com/
Air Canada India Contact Address
Air Canada
803, 8th Floor
Ansal Bhawan,
16 Kasturba Gandhi Marg
NEW DELHI-110001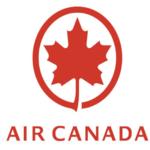 For Air Canada India Flight Reservations queries customers can Contact the Air Canada Reservations Phone Number given below to know your details.
Contact Number: 1-800-102-8182
Air Canada Airline Services
Air Canada has two classes of service, both Business and Economy. Air Canada offers online services to book tickets, cancel and gets refunds. It also provides services for baggage like what items to carry and what items are prohibited.
It provides special assistance like Mobile services, advance passenger information, group travel and flying with your pet.
It has ON MY WAY service which covers the following: Rebooking on any North American airline, Complimentary meal allowance, hotel accommodation or ground transportation for ANY extended delay, Specialized call center assistance tailored to your needs.
Passengers or travelers can cancel their tickets in case they are not commuting. The amount would be refunded within 3 weeks of time. In case the amount is not refunded, contact the customer service and place your query.
Passengers can also check your Current Flight Status by clicking the given Link and enter your Flight Number & Journey Date.
Air Canada is also providing the Hotel Booking within your travel dates on their company website. So passengers who want to book a hotel via Air Canada Airlines can call to the Contact number or you can reserve online by clicking on the link given below.
Hotel Reservation Contact Number: 1800 845 0932(24/7)
Website: aircanada-hotel.wwtms.com
For more information regarding Air Canada Flight Schedules, Reservations, Enquiries, Calendar Timings and Careers, please visit the Air Canada Website.