Acer Monitors Customer Care Number, Service Centers, Head Office Address
Acer Monitor Customer Care – Acer designs and develops eco-friendly products that include tablets, monitors, desktops, projectors, all in ones, and many more with advanced features. Acer Monitors can be chosen under the categories like design, every day and touch. LED and LCD monitors are equipped with the latest technology including best picture quality, Full HD, Multi-Touch, premium sound quality, best touch features, ergonomic designs and many more that offer complete comfort to the customers. They are available in different sizes and models with best applications.
Acer Monitors Customer Care
Acer Monitors Customer Care Numbers & Email Id are provided below for the customers to contact Acer customer service and avail their services.
Toll-Free Number: 1800 11 4100, 1800 11 6677
Contact Number: 044-40284100 (Standard Call Charges may Apply)
All the lines will be open from Monday to Saturday between 9 AM to 6 PM excluding public holidays.
Email Id: ail.nbeasycare@acer.com, ail.enquiries@acer.com
Acer Head Office Address India
Acer India Pvt Ltd.
Embassy Heights, 6th Floor, No.13,
Magrath Road, Next to Hosmat Hospital
Bangalore – 560025.
Contact Number: 080-39408700, 40708700
Fax Number: 080-25329535
Acer Service Centers India
Ahmedabad
I-Tech
Address: F-12, Bapashree Avenue, Opp.
Times Of India Press, Satellite, Ahmedabad
Phone: 079-40066723
Ahmedabad
Armee Technology Services Pvt Ltd
Address: 19, 1St Floor, White House,
Near Panchvati Cross Road, Ellisbridge, Ahmedabad
Phone: 079-26463822
Ahmedabad
Byte Interface Pvt Ltd
Address: 306, Aarohi Complex, Near Vijay Char Rasta,
University Road, Navrangpura, Ahmedabad
Ahmedabad
Cms It Services Pvtltd
Address: Ansh Complex, 2Nd Floor, Sohrabji Compound,
Juna Wadaj, Near Bus Stand, Ahmedabad
Phone: 9016622024
Bangalore
Nsyne Systems & Solutions India Pvt Ltd
Address: #51, 1St Floor, 1St Cross,
Victoria Layout, Bangalore 560047
Phone: 8095966623
Bangalore
Acer Service Lounge
Address: Ground Floor, Gvs Complex 10Th Main, 3Rd Block,
Jayanagar, Opp Cosmopolitan Club, Bangalore
Phone: 9538612181
Bangalore
Cms It Services Pvt Ltd
Address: No.54 Survey No 46/5, 1St Floor, Kudlu Gate,
Near Bescom Office, Hosur Main Road, Bangalore
Phone: 7349768232
Bangalore
Reliance Digital
Address: Â #107, S. R Paradise, 1St Temple Street, 11Th Cross,
Malleswaram, Opp. Corporation School, Bangalore
Phone: 080-44722222
Chennai
Ever-Excellent Services
Address: 29, West Sivan Koil Street,
Vadapalani, Chennai
Phone: 044-42070844
Chennai
Citi Computer Services Llp
Address: #27 Sourashtra Nagar, 5Th Street,
Choolaimedu, Chennai
Phone: 044-23728981
Chennai
Vb It Care
Address: #C-4, T.R.B.Complex, 3Rd Flr New No-76, Old No-22
First Avenue, Ashok Nagar, Chennai
Phone: 9941019196
Chennai
Cms It Services Pvtltd
Address: South Phase 8, Ambattur Industrial Estate,
Chennai, Tamilnadu
Phone: 044- 30682924
New Delhi
Hcl Touch
Address: No.156 Aggarwal City Plaza,
Manglam Place, Sector-3 Rohini, Delhi
Phone: 9210330210
New Delhi
Digital Solutions
Address: 2Nd Floor, Kanu Chambers, C-2,
Sanwal Nagar, Sadiq Nagar, New Delhi
New Delhi
Quest Infotech Pvt Ltd
Address: 508, Plot No. 4, Dda Building,
Laxmi Nagar District Centre, New Delhi
Phone: 011-49248888
New Delhi
Reliable Technology
Address: 402, Skylark Building,
60 Nehru Place, New Delhi
Phone: 011-26220923
New Delhi
Sysnet Global Technology Pvt Ltd
Address: Pl, 1899-B, Second Floor, Chaudhary Uday Chandra Marg,
Kotla, Mubarakpur, Opp. B50 South Ext Part I, New Delhi
Phone: 9811158924
Hyderabad
Sri Vinayaka Electronics
Address: 5-8-344/1, D B Manohar Complex,
Chirag Ali Lane, Abids, Hyderabad
Phone: 9007004618
Hyderabad
Hcl Touch
Address: 1-10-68/A/1, Dwarakadas Colony,
Chikoti Gardens, Begumpet, Hyderabad
Hyderabad
Cluster Infotech Pvt Ltd
Address: 403, Nagasuri Plaza, Behind Maitrivanam,
Ameerpet, Hyderabad
Phone: 040-66562902
Mumbai
Cygnus Technologies Pvt Ltd
Address: 139, Hiramani, 1St Floor,
Dr. B.A Road, Mumbai
Phone: 022-24700167
Mumbai
Gayatri Infotech
Address: Gupta Chawl, Room No.3, Pratap Nagar Road,
Near Bhandup Public School, Bhandup(West), Mumbai
Phone: 9860195163
Mumbai
Icon Infotech Pvt Ltd
Address: 2, Rubbunissa Manzil.48A, Sleater Road,
Opp. Grant Road Rly. Stn. (W), Grant Road, Mumbai
Phone: 022-23875501
Mumbai
S.D.Computronix
Address: 8Th, Ii Flr, Tej-Kamal Building 12Th Nehru Rd,
Santacruz East Behind Vijay Electronics, Mumbai
Phone: 022-26154588
Mumbai
Xpro Computer Services
Address: 18, Anand Bhavan, Above Anubhav Hotel,
290 Sbs Road, Opp. Emca House, Fort, Mumbai
Phone: 022-39136006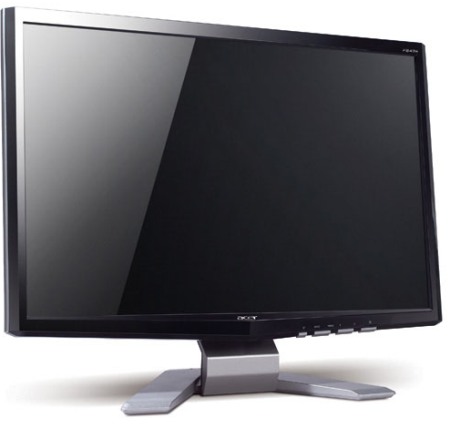 Acer also designs different types of Electronic Products like Acer Laptops, Desktops, Tablets, Smartphones, Projectors, Servers & Other Business Purpose products like Work Stations, Servers, Storage etc.., For any further assistance of the Acer Products, contact Acer Customer Care to solve the queries.
To know more about Acer and its products, kindly visit the company Website.